Avira vs. Bitdefender – Comparison review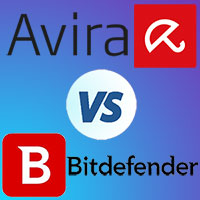 Antivirus is essential to any PC or mobile software to protect the user system and data from threats and hackers. Bitdefender and Avira are top antiviruses with the best reviews in all reviews.
Avira already was compared with AVG and Norton, so it is time to find the best one in the pair – Avira vs. Bitdefender.
Both antiviruses have numerous features, including parental control, VPN, system optimizer, gaming modes, and many more. So let's check which package is the best deal.
Avira vs. Bitdefender – Comparison table
Purpose
Antivirus
Antivirus
Supported OS
Windows, macOS, Android, iOS
Windows, macOS, Android, iOS
Mobile/ Tablet version

Internet protection
Ransome, Adware, Spyware, Hacking, Phishing, Rootkits, Trojans, Worms
Ransome, Adware, Spyware, Hacking, Phishing, Rootkits, Trojans, Worms
Real-time protection

VPN

System optimizer

Password Manager

Automatic Software Updates

Safe Browser

Web cab/microphone monitor

Gaming mode

Firewall

Parental control

Business version

Free version

Dark Web Monitoring

Money-back guarantee
60 days for a 1/2/3 subscription plan
14 days for a 1-month subscription
30 days
Free trial

30 days
Technical support
Community help / email / phone
Phone / email / chat
Additional features
Safe Shopping extension for the best deals
File shredder, Safepay, Antispam, Credit Card Monitoring, and many more
LINK

Check Price

Check Price
Main differences between Avira and Bitdefender
Avira and Bitdefender are both antiviruses with a considerable number of additional features. They have some similar tools in common, but also many different ones, the main of them are:

Avira has a free version with limited functionality and Bitdefender only has a 30 days trial version.
Bitdefender has more tariff options with different levels of functionality, and Avira has only three options for home PCs.
Bitdefender has many additional tools such as parental control, dark web monitoring, file shredder, antispam, and credit card monitoring; Avira does not have such tools, only Safe Shopping.
Bitdefender for Premium users has insurance for the protection quality; Avira does not have this option.
For more detailed information on differences, please see the Face-to-Face comparison of both programs.
Avira and Bitdefender – Overview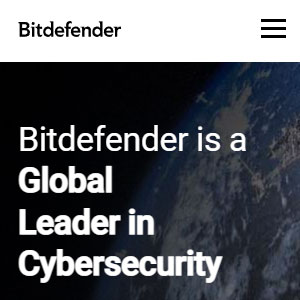 Bitdefender is one of the Cyber Leaders founded in 2001 in Romania. Now, it relies on the most extensive security delivery infrastructure, so within a minute, they receive information about new threats appearing, and their antivirus starts to protect you. As a result, it became four times the product of the year by some Internet independent researchers. This Antivirus is one of the best on the market for Windows 10 and 11 and Android; meanwhile, for iOS and macOS, its performance could be better.
It has a user-friendly interface with a dashboard of the most frequent actions you need to perform to keep your PC secure. The dashboard allows a high level of customization with the addition of any quick actions. The color coding of the application gives a clear antivirus protection status, and the color code of the icon in the left corner of a context menu tells the user the current status of protection.
verdict

Avira and Bitdefender represent the best antivirus proposals on the market. Both applications have all functions for reliable PC or mobile protection. So there is no winner in this regard. But the programs are different in an additional set of features; please see further.
Avira vs. Bitdefender – Face-to-Face comparison
The paid versions of Bitdefender and Avira have numerous features, so the comparison will be based on the main compatible ones.
Antivirus Scanner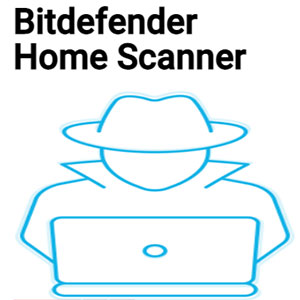 Bitdefender can perform full, quick, system and vulnerability scans. All scans can be started from the dashboard, which is very convenient. The program also
scans for vulnerabilities inside the system
; it searches for outdated or vulnerable software that can potentially threaten the PC. Bitdefender is cloud-based to prevent slowing down the system.
The new built-in feature in Bitdefender is Antispam (in an All-in-one package), which works with Thunderbird and Outlook, scanning all emails for particular spam characteristics with the possibility of further customization.
Also, as a browser extension, you can install an anti-tracker. Although it protects your privacy when you browse (support Internet Explorer, Mozilla Firefox, Microsoft Edge, and Google Chrome), you can exclude this feature from some Browsers.
verdict

Antiviruses perform different types of systems and email, including real-time scanners, without significantly slowing down the CPU performance. During numerous tests, they find almost 100% of threats. That means this parameter does not show the winner.
Protection Options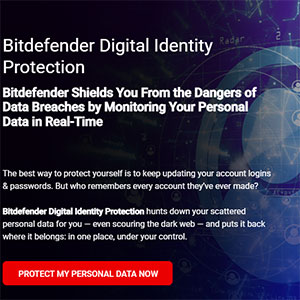 Bitdefender has a lot of layers of protection and different tariff plans per any budget. Three dedicated products are
Antivirus Plus, Internet Security, and Total Security
. Moreover, there are All-in-one plans – Ultimate and Premium – with included tweaking system settings, all features that Bitdefender proposes. The Antivirus Plus is a basic proposal with advanced protection from spyware, malware, adware, and multi-layer ransomware protection. In addition, you will receive a privacy firewall and parental control within the Internet Security option. Finally, Total Security adds a Device Optimizer tool.
In the background of all plans, you always have real-time protection that catches viruses, rootkits, Trojans, worms, ransomware, and many more. Secondly, all have the best-in-class malware detection, with a protection rate of up to 99.7% and zero false positives. Then they have advanced threat defense and ransomware remediation.
The defense system monitors all processes, activities, and applications for threats and exploits. Bitdefender uses behavioral detection to monitor suspicious applications. For example, when Bitdefender detects a malicious file, it allows the owner to allow further usage or put it in quarantine. In addition, it can detect file encryptions by Third Parties, so it additionally protects your sensitive documents and makes their backup (ransomware remediation).
The antivirus prevents phishing and online fraud during surfing and online shopping. Web-filter technology ensures opening only safe websites; all infected links are blocked. The program also proposes a Safepay option if you like to shop online. It automatically connects Bitdefender VPN for online banking transactions and activates Safepay. For webcam users, Bitdefender also has a feature; all applications will be listed in the special menu, and to get access, they need to receive your permission.
In Bitdefender settings, you can set the automatic update of your antivirus to be constantly protected from the latest threats.
verdict

Bitdefender and Avira are effective for the latest threats in real-time, they successfully detect and block all attacks on the system, emails, browsers, and removable devices. Bitdefender has, in addition, good anti-exploit technology, which makes it the winner for the protection features.
Supported OS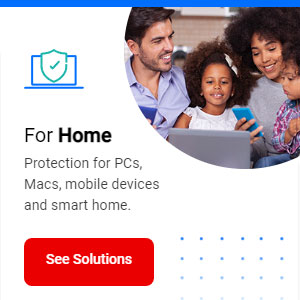 There is a tricky list for Bitdefender of supported OS. Only the Total Security version and All-in-One Packages support Android, iOS, macOS, and Windows at the same time. Internet Security and Antivirus Plus work only on Windows. The download time is 10 minutes.
Avira
Bitdefender
Operating System
Windows 7, 8, 8.1, 10,11
macOS 10.13
Windows 7, 8.1, 10,11
macOS 10.10 or later
Memory (RAM)
2 GB
2 GB
2 GB
None
Available free space on hard disc:
2 GB
2 GB
2.5 GB
1 GB
Software requirements
None
None
Internet Explorer version 11
Safari, Firefox, Google Chrome
Mobile requirements
iOS 8 or later
Android 6.0 or later
iOS 12 or later
Android 5.0 or later
verdict

Avira is the winner in comparing Avira vs. Bitdefender, as there are no separate versions for different devices. Also, the hardware and software requirements are more relaxed than for Bitdefender.
VPN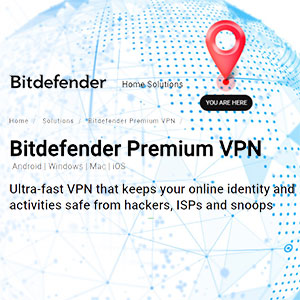 Bitdefender includes a
very reliable VPN
with many valuable features such as a kill-switch suspending the Internet traffic VPN connection accidentally drops down; blockage of ads and trackers; split tunneling to allow some websites to bypass VPN connection per required; and other safeguarding options to increase online privacy. But unfortunately, in some tariff plans, the VPN traffic is limited to 200 MB per day.
As Bitdefender is not a VPN provider, we can't expect complete flexibility of its built-in VPN as the standalone program has. But for primary purposes such as complete online protection without traffic logs, the possibility of accessing servers to 4000+ in over 49 countries, and traffic encryption, you can purchase a premium Bitdefender VPN separately for $29.99 per year. It is also included without limitations in the All-in-One package and supports Windows, macOS, iOS, and Android.
verdict

Bitdefender can win because of more servers and countries available for connection, and Avira can win as it provides 500 MB/ month for free. So, there is no cleaner winner.
System Optimizer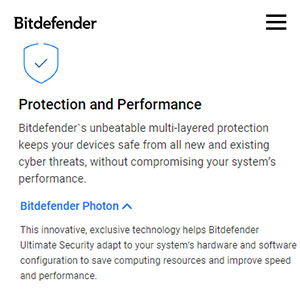 Bitdefender has several policies depending on what type of user you are: there are some for gaming, public Wi-Fi, workplaces, etc. After activating such modes, you will receive a certain level of protection without impacting your activities. In addition, the Bitdefender Photon technology within each Ultimate Security package adapts software configurations to hardware for the best performance and speed.
The program also prevents the battery from draining by temporarily tweaking system settings – cooling, display settings, Bluetooth, etc.
verdict

Avira is the winner, as its optimization process has more apparent capabilities to increase PC performance.
Privacy Optimization
Avira's main goal for privacy optimization is to adjust more than 200 privacy settings to prevent cyber criminals from accessing your data. Also, you can set an additional password for sensitive areas. Avira has an add-on to Chrome with all privacy protections; you can download it for free. The new tool – Safe Shopping – takes care of price comparisons and best deals alerts. Other tools to increase privacy – are VPN and Password Manager.
Bitdefender proposes special applications for identity protection: basic digital identity protection, standard and premium identity theft protections. Identity theft protections are part of an all-in-one package or separately, from $34.99 for the first year for the simplest application.
The primary purpose of these applications is to control your digital fingerprint, block trackers, check which services still have your data, and find breaches. Identity theft protection additionally monitors your credit reports and scores; monitors social media and Dark Web for your leaking information. If something suspicious happens, you will receive an immediate alert. Moreover, Bitdefender advises connections via public Wi-Fi or router, whether secure or not.
Ultimate Package also proposes tools such as Credit Card Monitoring to safeguard your credit limits and payments, prevent overdue, and open new accounts. To protect your identity, it also has another unique tool – an SSN tracker to prevent fraud. And many other tools include court records, change of address, medical ID, and lost wallet tracking.
Bitdefender is so sure of the quality of the provided services that it gives you insurance with $2 million coverage for the Premium plan if you object to any identity theft while you are under Bitdefender protection.
verdict

Bitdefender is the winner in this category as it has more tools to increase user privacy, including insurance for Premium plan users.
Password Manager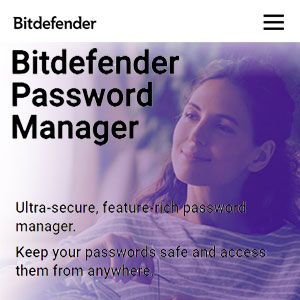 Bitdefender, among other tools, has a password manager to manage passwords for wallets, credit card information, and other sensitive login details. The Wallet is protected by cryptographic algorithms AES-256-CCM, SHA512, WSS protocols for data transmissions, and many more.
The Master Password provides access to multiple platforms and browsers simultaneously. You can import your passwords from other password managers (Bitwarder, Chrome browser, LastPass, etc.) in numerous file formats (json, csv, fsk, etc.). The user will also obtain advice for new passwords to make them more complex and secure.
Bitdefender Password Manager is available as part of the All-in-One package or for $19.99 for the first year with a 30-day free trial period.
verdict

Bitdefender password manager provides better security and can integrate other password managers into the Wallet, so it is the winner.
Mobile version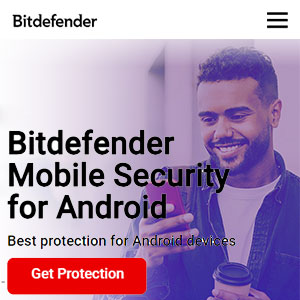 There is a big difference between iOS and Android Bitdefender mobile versions. iOS lacks many features that Android has. While Android version is very close to the desktop version and includes VPN, malware scanner, web protection, anti-theft, share protection, and more. Anti-theft protection (inside the Ultimate Security package only, including desktops) allows you to access a tablet or laptop anywhere from Bitdefender Central Account.
verdict

Avira and Bitdefender have reliable mobile versions with the best protective features from desktop apps. There is no winner here.
Price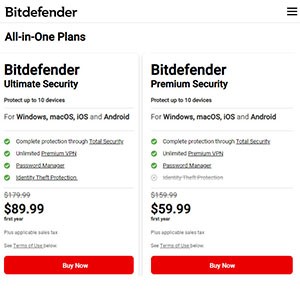 Bitdefender has business and personal proposals, for one PC or several. Unfortunately, it no longer has a free version; only a 30-day trial period is available for all paid plans. This article will present the security suites for home PCs. The difference between options 4-6 is the amount of identity theft insurance, credit monitoring, and alerts for unauthorized credit card transactions.
Option 3-6 supports Windows, macOS, iOS, and Android. Option 1 and 2 are only for Windows PC. For large families with 15 devices, Bitdefender proposes a Family Pack – $44.99 / year. There are also separate basic proposals (similar to option 1) for Mac (3 devices / $24.99 / year), iOS (1 device / $14.99 / year), and Android (1 device / $14.99 / year).
Avira
Bitdefender
Free version
Yes
No
Option 1
Antivirus Pro
for 1 PC / 1 year
$26.99
Antivirus Plus
for 3 devices / 1 year
$24.99
Option 2
Internet Security
for 1 PC / 1 year
$34.99
Internet Security
for 3 devices / 1 year
$29.99
Option 3
Prime version
for 5 devices/ 1 year
$59.99
Total Security
For 5 devices / 1 year
$34.99
Option 4
None
Premium Security
for 10 devices / 1 year
$59.99
Option 5
None
Ultimate Security
for 10 devices / 1 year
$89.99
Option 6
None
Ultimate Security Plus
for 10 devices / 1 year
$119.99
verdict

As Bitdefender no longer has a free version, Avira is the winner in this competition.
Conclusion
This pair, Avira vs. Bitdefender, is one of the strongest competitors as both have perfect tools to protect all areas of Internet activities. But, the All-in-One package with the protection of credit cards, medical ID, antispam, and dark web monitoring, in addition to the standard antivirus package, makes Bitdefender the winner in this competition. Even though the price of Avira is low, and it has a free version, Bitdefender is worth its money. But, if money is the most critical aspect, you may choose free Avira as it has real-time protection, a malware scanner, VPN service, and a password manager with reliable quality.