Avira vs. AVG – Comparison review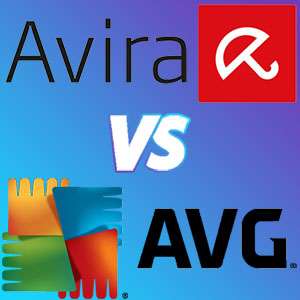 Millions of Internet users at least once experience virus attacks that cause damage or loss of data. Unfortunately, the Internet is not only a platform for work, entertainment, and marketing; it has become a place for the most significant theft of sensitive information, such as banking accounts and personal data. The threats can be sent as phishing emails, the user can access a fake website or open a dangerous pop-up advertisement, and there are thousands of other ways for malware, spyware, rootkits, ransomware, viruses, and worms.
The hacker's methods are increasingly sophisticated, so the protection should be prepared to build a defensive wall. On the market, many antiviruses are promising to enhance protection, but there is not an easy task to find the best one.
AVG and Avira are ranked among the best on the market with their top-notch malware defense; let's have a closer look and check the most effective one in their detailed comparison.

| | | |
| --- | --- | --- |
| | | |
| Purpose | Antivirus | Antivirus |
| Supported OS | Windows, Mac, Android, iOS | Windows, Mac, Android, iOS |
| Mobile/ Tablet version | | |
| Internet protection | Ransomware, Adware, Spyware, Hacking, Phishing, Rootkits, Trojans, Worms | Ransomware, Adware, Spyware, Hacking, Phishing, |
| Real-time protection | | |
| VPN | | |
| System optimizer | | |
| Password Manager | | |
| Automatic Software Updates | | |
| Safe Browser | | |
| Gaming mode | | |
| Firewall | | |
| Parental control | | |
| Business version | | |
| Free version | | |
| Webcam protection | | |
| Money-back guarantee | 30 days | 30 days |
| Free trial | | 30 days |
| Technical support | Community help / email / phone | Community help / FAQs/ phone /chat |
| Additional features | Safe Shopping extension for the best deals | AntiTrack / Driver Updater |
| LINK | Check Price | Check Price |
Main differences between Avira and AVG
Avira and AVG are robust antivirus protection software that has many features differences from each other:

Avira has personalized firewall protection, AVG does not have this feature.
The number of paid packages from Avira is more than for AVG.
AVG has more built-in features.
Avira malware protection is one of the best on the market, but AVG is slightly worse.
AVG technical support 24/7 is available only for paid versions. For free subscriptions, only email queries and working days only call support is available. Avira has customer support by
phone or email only for paid versions as well, for Prime Package- VIP customer support.
For more different details, please see a further detailed comparison.
Avira and AVG – Overview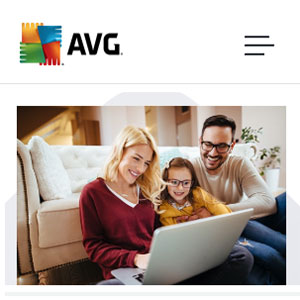 AVG (Anti-Virus Guard) s antivirus software from AVG Technology, now part of Avast Company. The first release was in 1992 in Europe, and in the USA, it appeared in 1998. Even though it is still named AVG, it received some features from
Avast software
.
AVG proposes users file and behavior shields, ransomware protection, network inspector, and web and email protection in the basic free antivirus version. It has six layers of security and has received more than 160 awards.
Unfortunately, the free version has a lot of misleading advertisements to upgrade to the paid version to protect from online risks. But even AVG free version can find up to 99.85% of prior knowledge and no prior knowledge ("zero-day" attacks) of viruses on PC. AVG free version has all the required features for robust protection of your devices.
In contrast, the paid version has sophisticated security features for advanced protection – for example, anti-theft, sensitive data shield, artificial threat detection, and many more. AVG promises to make a full refund if they can't fix the infection on your device.
verdict

Avira and AVG have a long trustable history as antivirus software. There is no winner here
Avira vs. AVG – Face-to-Face comparison
Let's compare the basic antivirus characteristics of these two antiviruses.
Antivirus scanner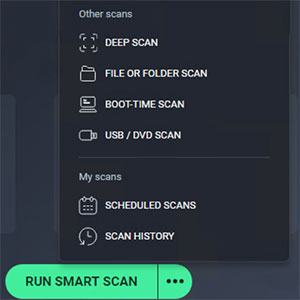 AVG
, like any other antivirus, has several types of scans for ransomware, viruses, malware, and other threats. For example, a quick turbo scan can take less than 30 seconds by skipping already analyzed files established to be safe. You can scan portable devices as USB or DVD drives as well.
verdict

Avira is preferable in this comparison as the scanning options are more transparent and can be scheduled and customized. Avira is the winner.
Protection options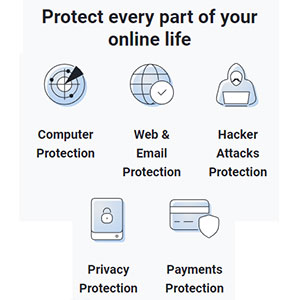 AVG
has multiple layers of protection – malware protection, blocking and deleting suspicious programs, detection of malware-hosting URLs, advanced firewall to protect from ransomware, system scanning for threats, phishing protection, and real-time protection.
The behavior shield function is responsible for sending alerts for suspicious installed software on your PC; if you are going to download an application with a virus CyberCapture tool will automatically block its upload after quick analysis. The real-time protection feature is responsible for checking all installed software on the PC and automatically fixing bugs.
In the paid version, there is also an artificial-based machine-learning threat detection system for a more profound analysis of Internet threats, including analyzing metadata, tokens, and visual elements of suspicious websites to check their safety. Also, you will get a Smart Firewall from its side that monitors all incoming and outcoming connections, preventing hackers from accessing your private files, videos, or photos.
verdict

The research showed that AVG and Avira block up to 99.8% of malware, while Avira causes a significant slowing down of system performance due to many background processes. So, AVG is the winner.
Supported OS
Avira has cross-platform solutions for Windows, Mac, Android, and iOS. Antivirus requires installation for 4-5 minutes and easy navigation with a black dashboard and three folders – security, privacy, and performance.
Avira minimum requirements:
Windows
Mac
Android
IOS
OS
Windows 7, 8, 8.1, 10, 11 (32- or 64- bit) or later
MacOS 10.13 or later
Android 6.0 or later
iOS 8 or later
Processor
Athlon 64 or Sempron or later
64-bit single core
RAM
2 GB
2 GB
Hard drive space
2 GB plus space for quarantine files
2 GB
AVG Antivirus is extremely easy to download, set up and use. For free version installation, even no account is required, and you can start scanning within a couple of seconds after program installation. The interface is user-friendly, with an intuitive black dashboard and icons.
Minimum requirements:
| | Windows | Mac | Android | IOS |
| --- | --- | --- | --- | --- |
| OS | Windows XP, 7, 8, 10, 11 later | MacOS 10.10 or later | Android 5.0 or later | iOS 10 or later |
verdict

There is no obvious winner in comparison Avira vs. AS for iOS and Windows Avira supports more versions, while for Android and Mac, AVG is better.
VPN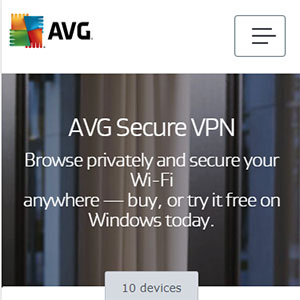 AVG offers a 256-bit AES encrypted VPN for online privacy from cybercriminals, changing actual IP location, passing geo or censored restrictions, buying on the marketplace from an exact country, and accessing favorite content worldwide.
All public Wi-Fi will be safe with this VPN; your activities will be private. You will receive access to choose from out of 50 servers worldwide. It is possible to purchase this VPN out of paid AVG subscription for ten devices (4.49$ per month for one year) with a 30-day money return guarantee.
verdict

Avira has a stronger VPN service with more servers and higher working speed. Avira is the winner.
System optimizer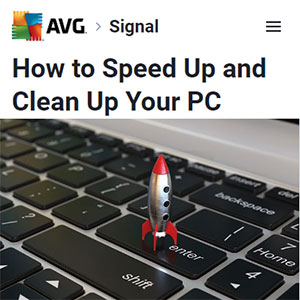 AVG has a built-in system optimization feature for paid versions, and it can be separately bought – AVG TuneUp (previously AVG TuneUp Utilities) for 1 device for 29.99 $ per year, 34.99 for 10 devices. It is available for Windows, Mac, and Android users. This tool boosts up old software to work like new one by uninstalling unused software, removing trails, junk files, and programs (Software Uninstaller is used), automatic update programs, cleaning registers, cookies, cache files, and other leftovers keeping the space (only with your permission).
In addition, tuneUp can clean up to 20 browsers – Firefox, Chrome, Opera, Microsoft Edge, and others. This tool also has a special "sleep mode" to stop draining the CPU for programs in which tasks can be scheduled later; the background programs will be automatically enabled at a convenient time.
It can also help to change a laptop's working profile when you want to minimize battery use AVG also has an AVG driver updater to automatically update drivers to prevent crashes, better graphics, audio, browsing, etc., for 43.99$ per year for 1 Windows PC.
verdict

Both Antivirus software have perfect solutions for PC optimization. There is no winner here.
Privacy optimization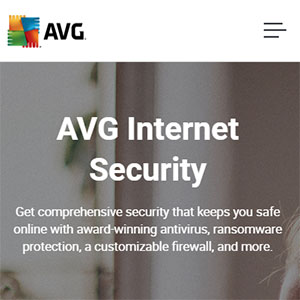 AVG includes powerful online protection for users from viruses and malware. It guards the computer against hacker attacks, secures your data safety, ensures the security of payment operations from banking accounts, and has spam and phishing protection of emails on visited websites and for emails. You can be safe even using public Wi-Fi; you will get an alert if it becomes insecure. If your email address is found by antivirus to be stolen, you will receive an alert, but dark web monitoring is not promising.
AVG checks links, stops redirection links to fake resources and websites for hidden malware, and removes unnecessary and potentially dangerous toolbars and extensions from the browser. The PC web camera is protected from hacking and ensures all applications send a request for permission to use it. The data shredder feature provided by AVG allows the totally delete files without the possibility of recovering.
For safe surfing, AVG has a free AVG Secure Browser that blocks ads, has HTTPS encryption, hides your digital fingerprint, and works perfectly with other paid AVG proposals faster than regular browsers.
verdict

There is no winner between AVG vs. Avira in this parameter. All solutions are increased user privacy.
Password manager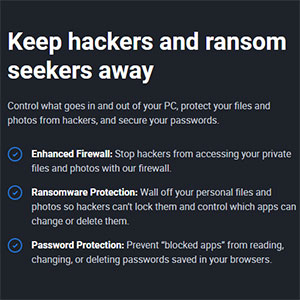 AVG has a built-in feature for protecting passwords from changing, deleting, and reading in your used browsers. Unfortunately, this protection is limited compared to significant competitors of AVG, especially Avira.
verdict

Avira password manager proposes more functionality and protection; it is the winner.
Mobile version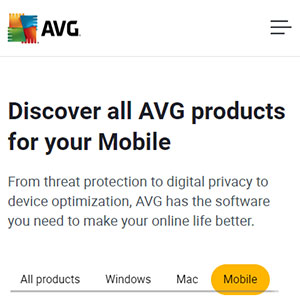 AVG includes paid version protection for mobile devices and a separate free mobile version for Android, iPhones, iPads, and tablets. It helps to stay safe online without viruses, malware, ransomware, and scams, visit websites without threats, lock personal data, and find lost devices.
There is also a function for scanning vulnerabilities on devices, including searching for infected or suspicious already installed malware and removing it quickly. The user can use VPN from AVG to change the actual address. All available Wi-Fi connections are checked quickly for weaknesses.
Some features are developed especially for mobile users – photo vault to protect photos from leakage; protection-sensitive application with two-factor authentication (Password, fingerprints); removal of junk files and free disc space for maximum performance (this feature is available meanwhile for PC users only with additional subscription).
verdict

Both Antiviruses have multi-functional mobile applications suitable for iOS and Android users. There is no winner here.
Game mode
AVG doesn't have a specific game mode, but it has a "do not disturb mode" to temporarily stop all notifications and pop-ups. At the same time, you are gaming, working, watching a video, or doing any other activity. Another solution to focus and maximize CPU performance only on one program is "silent mode" to postpone scans and updates, preventing slowing down and interruptions.
verdict

Avira is the winner, as it has a special gaming mode.
Other tools
Avira has a crypto tool – Avira Crypto (available in the Avira Crypto dashboard). This tool can mine cryptocurrency Ethereum (ETH) for you while the computer is in a sleeping modem; all earned money will go to the Avira Crypto wallet. The usage payment is a 15% fee from the earned amount. This feature is limited in some countries and available only for Windows users from the USA, UK, and Canada.
AVG proposes to use a Sensitive Data Shield for the essential files. To use this feature, you need to mark the files. Another unique tool is AntiTrack (which can be purchased separately for one device for 53.99$ per year and 54.99$ for ten devices) to hide digital fingerprints and prevent any possibility of tracking you, to create absolute privacy. You will stop tracking your medical info, credit score, banking accounts, browser history, shopping preferences, and more. You will stop receiving ads by automatic deletion of cookies and browser history; you will receive advice on where you can leave traces and who is trying to track your data. All these features of AntiTrack will be an addition to the VPN service, not a replacement. This tool is available only for Mac and Windows users.
verdict

In this comparison, Avira vs. AVG is no winner; these additional tools are up to personal choice, who is interested in what.
Price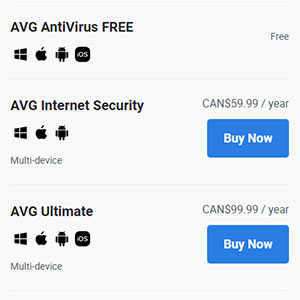 AVG has a free version and two paid premium plans (Internet Security and Ultimate) for Windows, Mac, iOS, and Android users. The paid plans are determined by the number of devices you want to protect. The free version includes only basic protection from viruses, ransomware, and malware. The Internet Security package protects all types of viruses for devices, links, emails, and downloads, Wi-Fi, has an enhanced firewall, webcam protection, and protection for backing activities (features are not free). The ultimate version includes all features of the Internet Security plan plus Secure VPN, AntiTrack, and TuneUp.
Avira
AVG
Free
Yes
Yes
First package
Avira Antivirus pro
26.99$ / First year
44.99$ / Following years
Internet Security
1 PC (Windows only)
3.89$ per month (first year)
(46.68$ per year)
devices (Windows, Mac, Android,iOS)

$ Per month (first year)

(59.88$ per year)
Second package
Internet Security for 1 PC
34.99 $ / First year
57.99$ / Following years
Ultimate for 10 devices
6.67 $ per month (first year)
(80.04$ per year)
Third package
Prime version for 5 devices
59.99 $ / First year
99.99$ / Following years
No
Mobile versions for iOS
Mobile Security Pro
9.00 $ / Year
Prime Mobile for iOS
37.00 $ / Year
Free
Mobile versions for Android
Mobile Security Pro
12.00 $ / Year
Prime Mobile for iOS
37.00 $ / Year
Free
verdict

Both products has free versions and several paid subscriptions. Avira is more affordable for the first year of subscription, so it is the winner.
Conclusion
In summary, there is no reason to question the efficiency of AVG vs. Avira in stopping online attacks; they have shown excellent protection results for PC and mobile devices. The built-in tools in paid versions are various and also provide perfect system performance optimization and a bunch of options for Safe Browsing, including a Password Manager and a VPN service.
Avira is slightly better on protection options, while AVG has a friendlier interface. Avira's pricing plans look less expensive, but AVG has more features (for example, Sensitive Data Shield and AntiTrack). So, your final verdict should be based on your essential parameters; in any case, the result will surely satisfy your needs.