CCleaner vs. Clean Master – Comparison review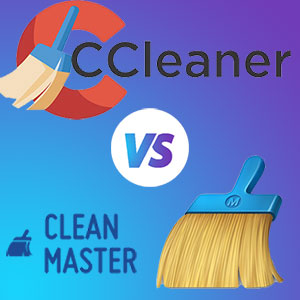 Digital devices have become an essential part of modern life. It is not only a working tool but a tool for entertainment, business development, source of news, and education programs. So, it should be kept in good order. With regular use of the PC, one day, it will face the system slow down. Hundreds of megabytes are occupied with temporary files, unnecessary system files, cookies, browsing history, cache, and other junk. Additionally, lots of application work in the background slows down CPU performance.
Unfortunately, most users do not know how to clean their computers, which is why tools for PC performance optimization and junk removal should be used. Clean Master and CCleaner are applications taking care of the healthy performance of your PC. If you can't stand the launching of your computer or application for more than thirty seconds, you definitely need to install one of these programs. Which one will be better, we find during this comparison.
CCleaner vs. Clean Master – Comparison Table
| | | |
| --- | --- | --- |
| | | |
| Purpose | PC performance optimization and disc cleaner | PC junk cleaning and performance optimization |
| Operating system | Windows, MacOS, Android (separate home and business versions) | Windows 7, 8, 10,11, XP, Android |
| Download file size | 26 MB | 20.6 MB |
| Additional programs | Kamo, Recuva, Speccy, CCleaner Cloud, Defragler | |
| Additional security for PC | | |
| File recovery | Separate app – Recuva* | |
| Browser cache removal | Microsoft Edge, Firefox, Google Chrome, Safari, Internet Explorer, Opera | Google Chrome, Internet Explorer, Firefox |
| Driver Booster | | |
| File shredder | | |
| Price | Free / paid professional version | Free / paid professional version |
| Trial period | 14 days | 3 days |
| Money back guarantee | | 30 days |
| Language availability | 60+ languages | 16 languages |
| Updates | Regular | Regular |
| Technical support | Email only | Email only |
| Installation required | | |
| Portable versions (without installation) | | |
| Mobile version | | |
| LINK | Check Price | Check Price |
*– has a free version and paid professional version
Main differences between CCleaner and Clean Master
CCleaner and Clean Master are dedicated to cleaning your PC from unnecessary files in several clicks while protecting your privacy by deleting browser history and updating drivers and software to increase security.
But there are some differences between them:

CCleaner has a separate version for Mac users, while Clean Master is only for Windows desktops.
CCleaner uses less CPU during its work.
CCleaner combines all tools for performance optimization in "Health check"; all actions can be performed in one click. In Clean Master, all processes are performed separately.
The mobile application of Clean Master is free with all features, while the CCleaner app is limited to the free version, and the paid version also does not have the same number of features.
CCleaner has five additional programs to simplify keeping your PC and privacy in order, while Clean Master is limited to only one program.
Clean Master has more security features such as Wi-Fi security or hidden photo than CCleaner.
Further, more detailed descriptions with differences will be presented.
CCleaner vs. Clean Master – Overview
The first point of detailed comparison is analyzing the brand and main information about programs.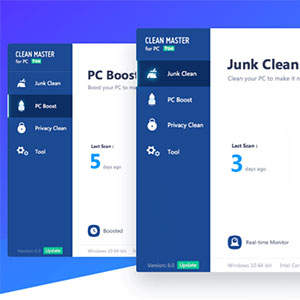 Clean Master is a popular Android application for mobile cleaning and boosts with about 300 million users, and recently it has been issued for Windows users to
optimize and speed up PC performance
. It is an American Company with headquarters in California.
Clean Master cleans junk files generated by installed applications, Windows systems, game backups, registers, and Internet visiting. The interface is easy-friendly with animation effects and intuitive navigation.
It is available in two versions: a standard free version and paid professional. The free version includes only PC optimization and junk cleaning; all other features are only in the paid version. The paid version provides complete protection against malware, auto-cleaning of browsers, junk, and privacy protection. Clean Master has already deleted more than 5 billion junk files worldwide.
verdict

CCleaner is longer on the market as a performance optimization tool, and the program is more trustable and popular. But the main functional characteristics of both programs are similar. So, CCleaner is only one step ahead.
CCleaner vs. Clean Master – Face-to-Face comparison
The removal of junk is not enough to increase the performance of your computer; typically, there are a million other different reasons for slowing down the system. That is why the programs for PC performance optimization should be multifunctional and, in addition to cleaning cookies, temp files, cache, and browser history, have features for automatic updating, privacy protection, file shredding, and more. So, the face-to-face comparison of CCleaner and Clean Master will be based on the number and quality of features they can propose to their users. The main ones are listed below.
Junk removal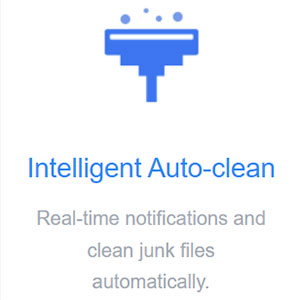 Clean Master has an
ideally tested mechanism to delete junk files
without the possibility of deleting any critical files. You can safely set the auto clean in the context menu with cycles every three days or more. The program will delete the files while the PC is not in use.
You can also select options that could be cleaned automatically – Windows, multimedia, game, browser, malware, software. The junk clean feature form from the context menu also cleans the register. From the dropdown list of the performed actions for junk removal, you can find "Registry," and if required, you can restore it. Also, in the junk details, you can set the "ignore" function to ignore some files for cleaning.
The "Clean now" button allows the removal of all unnecessary and unwanted wiles at once, including web cache, OS files, logs, temporary files, and recycle bin from Browsers, MS Office, Social Platforms, etc.
The C drive junk feature can remove only cache and junk files because most files are system files or applications. Therefore, you can only manually remove large and unnecessary files from the desktop to other discs.
verdict

There is no significant difference in the removal of junk files of CCleaner vs. Clean Master. There are minor advantages in scheduling the removal in Clean Master, while CCleaner can perform all activities with one push button in the "Health Check" menu. So, no winner is in this round.
Performance Optimization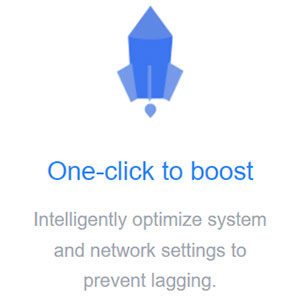 Clean Master proposes a multi-stage process of PC performance optimization in one click. PC boost features should be used in addition to junk removal. It checks startup items and application conflicts and optimizes system settings; It includes application, startup, and Internet boost. The computer will be optimized for the best performance during Internet surfing, gaming, or using business programs.
To start the Boost process, first, you need to perform a scan to check all items for boosting. You can manually choose required items in the result list or rely on an automatically selected choice. Press the "Boost" button and wait for a while. All disabled applications and startup programs can be restored using the ignore selection list.
verdict

Both programs, before boosting the process, do the scans; after that, you can customize the process if you are a professional. The only difference is that Clean Master offers computer optimization for specific purposes – gaming, surfing, etc. So, Clean Master wins this competition just a little.
Antivirus
Clean Master does not provide complex antivirus protection as well, but it has an antivirus watch that regularly checks the PC for malware.
verdict

None of these programs can be used as antivirus programs; both have only scanning, not protection capabilities. Malware protection features are not the strongest characteristics of these programs; there is no winner correspondingly.
Privacy Protection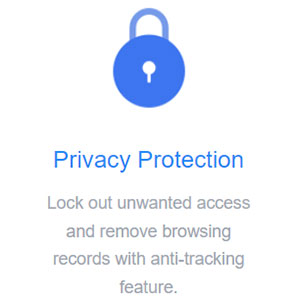 Clean Master also helps to safeguard user privacy.
One push of a button removes six privacy risks
, including browsing history. It would be best if you chose the option of automatically wiping all your traces while closing to stay incognito. Also, it blocks all trackers and blocks unwanted access to your data.
Unfortunately, Privacy protection is not included in the free version. It is essential to add that the application's privacy policy informs the users that it collects personal data for better customer service and technical assistance, no matter if you use a PC or mobile device. To limit the collected information, you need to change advertising choices in the Clean Master menu.
verdict

The privacy protection of these programs is based on the deletion of all cache, cookies, and browser history. This feature is the same for both. But, CCleaner has a separate program Kamo (purchased separately), that protects your digital fingerprint user VPN technology. But, as this program is not included in the professional version, we can't call CCleaner a winner. So, the competitors are even.
Mobile version
Clean Master is one of Android's most popular junk cleaning and optimizer mobile applications. The application is available on Google Play Market and has more than 43 million reviews. As a desktop application, it can free up space on the mobile, but unfortunately, it significantly drains the battery. However, it is an absolutely free application and can be installed within a minute.
The list of features of mobile application is close to the desktop:
Junk file cleaner that deletes (with permission of the owner) cache, residual junk files,
Utility for safety scanning (antivirus tool) that scans for malicious applications and vulnerabilities in less than a minute. It received in a past award as the Best Android Antivirus Product.
Phone Boost to improve mobile performance by closing unnecessary processes in the background.
Control phone temperature (thermometer icon) to prevent overheating, which happens if too many applications are open.
Detecting suspicious and abnormal use of RAM can be an indication of malware.
Cleaning of WhatsApp storage of images, video, and voice messages.
SD card scanner for viruses and rootkits.
Unfortunately, as the service is free of charge, only email support is provided.
verdict

Mobile version of Clean Master is free and popular as the CCleaner desktop version. Considering the number of features included, CCleaner mobile version can't compete even with the paid professional version. So, Clean Master is the winner.
Other tools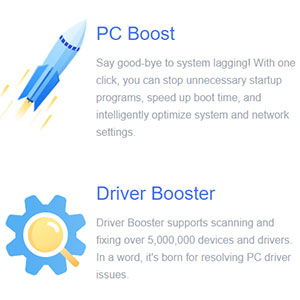 Clean Master Professional version also has a feature – Driver Booster. The Clean Master can check 600.000 hardware drivers and devices to find outdated or missing; it can back up or restore the corrupted ones. After Driver Booster, the system performance and stability will be increased. This feature works only on Windows XP and higher (7,8,10).
Another tool included in a paid version is File Recovery. This tool helps to get back lost data for several cases: damaged PC discs, accidentally deleted files, accidentally formatted discs, recovery data from removable devices, accidentally emptied recycle bin, and partition disk loss. After a dedicated scan based on the caused scenario, you will receive a list of documents/files for restoration. Then, you can restore, save and use them.
To delete sensitive files / undeleted files and folders without the possibility of restoring them, Clean Master has a File Shredder tool. However, do not mix this tool with standard app cleaning; the deleted files can be recovered after the regular cleaning process.
verdict

Clean Master and CCleaner have the same built-in professional version features – Driver and Software updater, File shredder, and File recovery (CCleaner uses Recuva). But, CCleaner has other programs, some are free – CCleaner Browser and Defraggler, and some are paid ones – Kamo. So, CCleaner has more specific programs and is the winner in this round.
OS support
CCleaner
Clean Master
Supported OS for PC
Windows 11/ 10/8.1, and 7
MacOS 10.10 and above
Windows XP/7/8/10
Supported OS for mobile
Android
Android
verdict

The winner is CCleaner, which supports more Windows versions and macOS.
Price
Ro
Master Clean also has two versions for downloading – standard and professional. The free (standard edition) includes only junk cleaning and PC boost features. The Pro version includes tools for privacy cleaning, file recovery, driver boost, file shredder, and browser cleaning. The paid version also includes automatic updates to enjoy the latest Clean Master's service for PCs. There are no business proposals from Master Clean.
CCleaner
Clean Master
Free version
Yes
Yes
Professional version
1 year - $29.95
3 months - $15.9
1 year - $29.9
2 years - $49.9
Professional plus
$39.95
For 3 devices,including separate licenses for Mac Pro, Recuva, Speccy, and Android Pro
No
verdict

Even though Master Clean can be purchased for a different period, 3 months/1 or 2 years, the possibility of trying a professional CCleaner version within the trial period looks more exciting and promising for the user. But the annual subscription for both professional programs costs the same. The CCleaner wins as it has a Professional Plus subscription for 3 devices with additional programs.
Conclusion
We can call in comparison CCleaner vs. Clean Master; CCleaner for desktop owners is the winner. But, frankly speaking, both programs' main features are pretty close. CCleaner wins by more interesting price options, additional programs included in the subscription, popularity of the brand name, and support of macOS. Nevertheless, if you are looking for a mobile version, then Clean Master is better.