Norton vs. Trend Micro – Comparison Review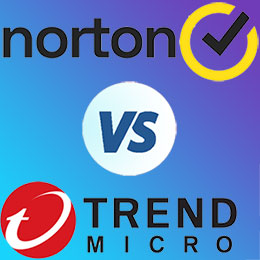 In the world of constant digital transformation and everyday changing demands for IT technologies, privacy and compliance online security become extremely difficult. Every year millions of malware programs appear on the Internet.
Organizations and individuals suffer from cyber-attacks leading to data leakage, resulting from unprotected individual devices connected to the network or the Internet.
You need all-inclusive premium antivirus software to protect yourself from malware, phishing attacks, worms, and many more. Norton vs. Trend Micro, described and compared in this article, are perfect protectors from all possible threats.
Norton vs. Trend Micro – Comparison Table
| | | |
| --- | --- | --- |
| | | |
| Purpose | Antivirus | Antivirus |
| Supported OS | Windows, Mac, Android, iOS | Windows, Mac, Android, iOS, Chromebook |
| Mobile/ Tablet version | | |
| Internet protection | Viruses, Trojan horses, malware, rootkits, ransomware, worms, spyware, adware, phishing, and many more | Malware, spyware, phishing, ransomware, viruses |
| Real-time protection | | |
| VPN | | |
| System optimizer | | |
| Password Manager | | |
| Automatic Software Updates | | |
| Safe Browser | | |
| Gaming mode | | |
| Firewall | | |
| Parental control | | |
| Business version | | |
| Free version | | |
| Dark Web Monitoring | | |
| Money-back guarantee | 60 days | 30 days |
| Free trial | 7 days | 30 days |
| Technical support | Community help/ phone/ email/live chat | Live chat |
| Additional tools | Backup cloud storage / PC safe cam | Browsing history scan, AdBlock One, Unarchiver One/ PC camera protection |
| LINK | Check Price | Check Price |
Main differences between Norton and Trend Micro
The table above shows that both Antiviruses have a wide range of features, but with differences:

Norton uses minimal CPU resources during the PC scan, while Trend Micro slows down the PC.
Trend Micro doesn't have a firewall, while Norton has a smart one.
Trend Micro doesn't have a game mode, only a mute mode. Norton has both.
Norton has a cloud backup to store sensitive files.
Trend Micro has a folder shield to protect a folder with sensitive files.
Trend Micro basic price plans have only live chat support from Monday to Friday, and only Premium plans have 24/7 support, but only for one device.
A more detailed list of Norton vs. Trend Micro differences is described further.
Norton and Trend Micro – Overview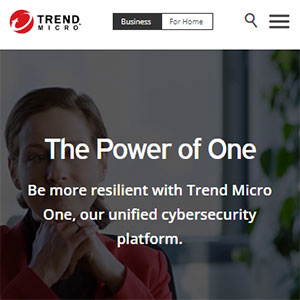 Trend Micro
is not a famous provider of antivirus services, but still quite reliable. Nevertheless, according to some research, Trend Micro Company has been on the market since 1988, and their Antivirus became 5th among Best Antivirus Software in 2022.
Trend Micro One is a unique cybersecurity platform to simplify and stop as fast as possible any online threats. It combines multiple market-leading security capabilities to ensure top-level protection.
Analyzing security threats worldwide, the platform reacts immediately with the best solution to protect your PC, cloud, mailbox, and network. It initiates your protection even before the attack on you starts. Even though it has some great features (even protection from unauthorized encryption), it misses the firewall. It has a very professional user interface that makes it very comfortable for usage and installation.
verdict

Norton is more popular and receives more reviews and ranks on different websites, even though both antiviruses a quite a while on the market.
Face-to-face comparison – Norton vs. Trend Micro
Antivirus Scanner
Trend Micro
antivirus has two options for scanning – quick and full. During scanning, it takes the smallest part of RAM performance, one of the best results on the market. Standard malware protection scans your PC for known and unknown threats; the results are compared with heuristic analysis to find early signs of attacks.
In addition, the scan allows to find and fix the system from web security threats such as worms, Trojans, spyware, viruses, and other vulnerable attacks.
From Trend Micro as well as for Norton, you can download separately several tools that help to clean all your devices for free, among them virus scan – to find and repair devices from viruses and worms; and home network scan – to find potential online threats and to provide tips how to protect home devices connected to home Wi-Fi.
verdict

Both Antivirus programs have solid results in scanning, but Norton does it a little bit faster.
Protection options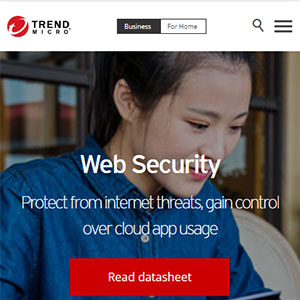 Trend Micro
has an extensive list of IT technologies that identify and block any suspicious or unusual activity in real time. The program proposes three protection levels – normal, hypersensitive, and "switch protection level automatically" (switches automatically depending on the threats from normal to hypersensitive). It protects not only PCs but also files stored on cloud-based platforms (Gdrive, Dropbox, or any other).
AV-tests checked the real-time protection of Trend Micro, and it received a good score – 98%, but with some false positives. It also protects your Browser (URL filters) and mailbox (spam filter); for all unsafe websites, you will receive a red screen with blockage and a warning about potential threats. You can choose the sensitivity of the URL filter with a protection strength slider (from low to high) and reduce the number of false alarms if required.
You can change the settings of this slider every time you or your relative uses the Internet. Ransomware protection prevents access to dangerous websites and email messages and deletes all downloaded files with such threats. As a bonus, the user will mainly receive a free spam filter for Outlook.
verdict

The list of threats where Norton protects PC, Macs, and Android is impressive, bigger than Trend Micro. So, Norton is the winner.
Supported OS
Norton is highly computable and a cross-platform antivirus – it works with Windows, Mac, Android, and iOS. Unfortunately, some features are missing for Mac users such as Safe Cam, cloud backup, and some parental control features, caused by platform restrictions.
Norton minimum requirements:
Windows
Mac
Android
IOS
OS
Windows 7, 8, 8.1, 10, 11 (32- or 64- bit) or later, XP, Vista
MacOS 10.10 or later
Android 8.0 or later
50 MB storage
iOS 8.0 or later
Trend Micro supports all main OS – Windows, Mac, Chromebook, Android, and iOS. However, the requirements differ from the Trend Micro version for some OS.
Trend minimum requirements:
Windows
Mac
iOS
Android
Version
For Trend Micro version 17.7-
7,8.1,10,11
For Trend Micro version 17.6,17.2,17.0
7,8.1,10
Catalina 10.15 or later
Big Sur (11.0 or later)
Monterey (12.0 or later)
iOS 11.0 or later
iPad OS 13.0 or later
Android OS version 5.0 or later
Storage
1.3 GB free
1.5 GB free
-
50 MB free
RAM
1 GB memory
2 GB memory
-
40 MB
Processor
1 GHz
1 GHz
-
-
Internet Connection
High-speed connection
High-speed connection
High-speed connection
High-speed connection
verdict

Norton is compatible with more OS than Trend Micro. In the comparison of Norton vs. Trend Micro, Norton is the winner.
VPN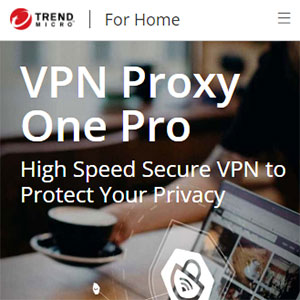 Trend Micro
proposes VPN Proxy One Pro to users of the Premium plan (can be bought separately for 59.95$). It has many great features, such as standalone VPN – traffic encryption, protection in public Wi-Fi, and blockage of malicious websites.
verdict

Both VPNs are significantly worse than standalone VPNs as they have a lack of servers. There is no winner here.
System Optimizer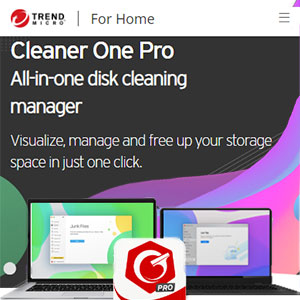 Trend Micro
provides everybody with free tools that can be downloaded from the official website – Performance scan. This tool suggests optimizing system performance by deleting unnecessary files and enhancing PC protection from online risks. Another free tool is Unarchiver One to easily and quickly open archived files with rar, zip, 7z, zoo, MSI, etc. (works for all standard and exotic archives for Windows and Mac users).
All content can be preliminary previews and scans for threats before extraction. One more tool is paid – Cleaner One Pro (29.99$ per year for one device). The cleaner does not only find unnecessary and junk files but also removes them; it can check other storage devices and applications.
It can also manage big files and delete duplicate files and photos, with the built-in function – file shredder – they will be unrecoverable. Furthermore, with Cleaner One Pro, all start-up programs will be checked, and closed unnecessary ones to speed up the process.
verdict

Both programs have free and paid tools for increasing PC performance. There is no winner here.
Privacy optimizer
Trend Micro
has a Privacy scanner and Pay guard. With Pay guard, you can perform shopping, banking, and other transactions without worrying about your personal data leakage. A privacy scanner is a useful tool for those who spend a lot of time online or for those who share a lot of sensitive information. It scans all linked accounts (Google, Facebook, Twitter, etc.).
Another feature for privacy is ID Security (which can be purchased separately for 39.95$). It monitors the dark web for your personal data leakage (identity theft)– email address, credit card details, passwords, passport, phone number, and driver's license. In addition, all tariff plans include a function to block unauthorized camera and microphone usage on your PC.
Among Trend Micro's free separate tools, there is a Browsing history scan to check visited websites for scams and avoid coming there again. Another free tool to prevent online tracking (only for iOS) and block annoying pop-ups – AdBlock one; it is supported for Safari and Chrome Browsers (on Windows, Mac, Linux, or iOS). This tool will open websites faster as unnecessary ads are blocked and less memory is used. It can hide parts of the websites, banners, and pop-ups on all websites, including social networks, but you can also set an exception.
verdict

Both antiviruses inside standard packages and among additional tools can propose robust privacy protection features. There is no winner here.
Password manager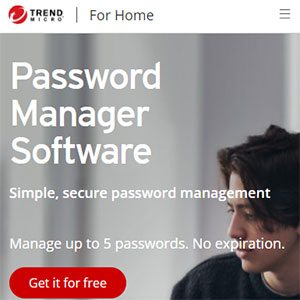 If you want to strengthen your account
Trend Micro
has a Password Manager (which can be bought separately for 14.95$). It checks your existing passwords and strengthens them to solid ones. Password Manager stores all account details and protects information with encryption and touch ID (if available on your device). Moreover, the manager speeds up your surfing without annoying inserting account details in Chrome, Safari, and Mozilla Browsers all the time.
verdict

Both Password Managers have similar features. There is no winner here.
Mobile version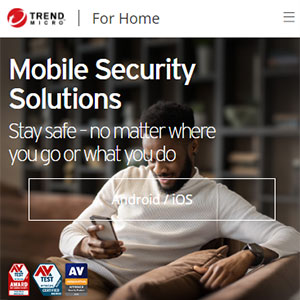 Trend Micro
has one of the best mobile antivirus applications on the market for Android and iOS; surprisingly, you can download it for free. The mobile application protects from other malicious applications, dangerous websites, ransomware, and more. It shields from phishing scams, banking frauds, and identity thefts and protects public Wi-Fi networks. In addition, it checks if all applications are regularly updated.
verdict

Both mobile applications have impressive features; there is no winner here.
Game mode
Trend Micro doesn't have a game mode, but it can be customized in full mode screen of other applications, including games. So, for example, you can turn off notifications – mute mode.
verdict

Trend Micro does not have a game mode, so Norton, with several proposals, is the winner.
Other tools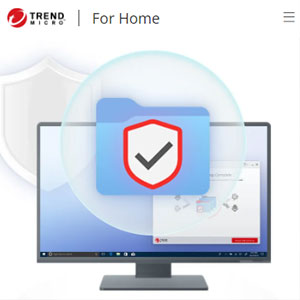 Trend Micro
has a unique Folder shield tool that can watch your particular folder (for example, a folder with essential files); it will alert you if any file from this folder has been changed or is about to be changed.
verdict

Cloud Backup feature from Norton is the perfect protected storage of sensitive files that has more advantages than the Folder shield feature. Norton is the winner.
Price
Trend Micro has four price plans determined by the number of devices and their OS. The first option includes Antivirus, Folder shield, pay guard, and spam protection (keep a note that there are separate options for Windows and Mac with different prices). The second option also has privacy protection for social media, a system optimizer, and parental control features. The third version has all the second plus password manager features and a mobile device protection application. The fourth plan includes all features of Trend Micro. All price plans have a 30-day free trial period without any personal information or credit card. In addition, you can generate detailed status reports for all plans to analyze all threats and Trend Micro suggestions.
Norton
Trend Micro
Option 1
Norton Antivirus Plus for 1 PC, Mac, smartphone, or tablet
2 GB cloud storage
19.99$ / First year
Antivirus + Security
19.95 $/ year
1 PC
Windows
or
Antivirus for Mac
29.95 $/ year
1 PC
Mac
Option 2
Norton 360 Standard for 3 PCs, Macs, smartphones, or tablets
2 GB cloud storage
39.99$ / First year
Internet Security
39.95$ / year
3 PCs
Windows
Option 3
Norton 360 Deluxe for 5 PCs, Macs, smartphones, or tablets
50 GB cloud storage
49.99$ / First year
Maximum Security
49.95$
5 Devices
Windows, Mac, Android, iOS, Chromebook
Option 4
Norton 360 with LifeLock Select for 10 PCs, Macs, smartphones, or tablets
250 GB cloud storage
99.99$ / First year
Premium Security Suite
69.95$
10 Devices
Windows, Mac, Android, iOS, Chromebook

Check Price

Check Price
verdict

Price proposals for both Antiviruses are similar. There is no winner.
Conclusion
To summarize, both Antiviruses have plenty of solid features to protect your devices. Norton and Trend Micro have all the main features required to protect against all online threats, VPN, password manager, and other nice-to-have options.
Norton has slightly more tools included in packages with the same subscription plans; the only plan for ten devices is cheaper from Trend Micro, but you also get cloud storage and a firewall from Norton. Also, Norton is at the top of all reviews; Trend Micro is reliable but not so popular. In comparison Norton vs. Trend Micro, Norton wins.