Malwarebytes vs Webroot – Comparison review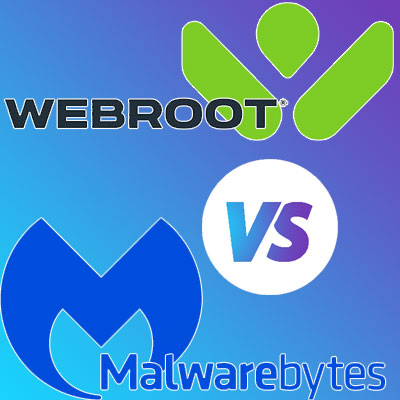 About 50% of Internet users experienced virus attacks on their PCs or mobile devices. In addition, about 50% of websites have cyber vulnerabilities that allow hackers to control them. The most popular ways to receive the virus are downloading something from the Internet, opening a suspicious email from an unknown sender, opening the link on an untrusted website, or using public Wi-Fi. For protection from all threats, all Internet access devices need trustable up-to-date Antivirus software.
Antiviruses are developed to detect and remove all viruses, worms, botnets, spyware, and threats from your PC or mobile devices. They can maintain your computer in optimal performance mode, close unnecessary programs slowing down the CPU, and delete temporary files. The modern antiviruses can also propose a lot of add-ons to improve your Browser security, business network, and personal privacy.
In this article, two popular antiviruses, Malwarebytes and Webroot, will be reviewed in detail to check their best features and determine the best one.

Table comparison – Malwarebytes vs Webroot
| | | |
| --- | --- | --- |
| | | |
| Purpose | Antivirus | Antivirus |
| Free version | | |
| Compatibility | Windows, Mac, Android, IOS | Windows, Mac, Android, IOS |
| Real-time scanning | | |
| Scanning | Automatic / Scheduled / Custom | Automatic / Scheduled / Custom |
| Portable devices scanning | | |
| Threats protection | Spyware, worms, trojans, rootkit, phishing, spam | Spyware, worms, trojans, rootkit, phishing, spam |
| Email protection | | |
| Adware protection | | |
| Mobile protection | Android | Android, IOS |
| Webcam protection | | |
| Fast scans | Less than a minute | 20 seconds |
| Multi-device protection | | |
| Performance optimizer | | |
| Firewall | | |
| Password manager | | |
| Trial-period | 14 days / 30 days guaranteed money to return | 14 days / 70 days guaranteed money to return |
| Support | Online, email, phone | 24/7 online, email |
| LINK | Check Price | Check Price |
Main Differences Between Malwarebytes vs Webroot
First, Antiviruses Malwarebytes and Webroot showed excellent results in PC protection from different threats. But they have different features that are essential when considering which one to choose. Below listed the main ones:

Webroot has more unique features than Malwarebytes: webcam protection, cloud-based protection, automatic back-ups, a password manager, personal firewall, parental control, and game mode.
Meanwhile, Malwarebytes has unique proposals for business – Malwarebytes for Teams.
Webroot gives the users the possibility to scan USBs and portable drives.
Malwarebytes has a limited free version for home users to check the current infection status of the PC without real-time protection. Webroot has only paid versions.
Malwarebytes provides its users with an all-in-one protection package and a VPN service to decrease your digital fingerprint and reduce tracking possibility almost to zero. Webroot does not offer such a service.
Malwarebytes vs Webroot Face-to-Face
In more detail, the differences will be discussed in the section on face-to-face considerations.
Malwarebytes Features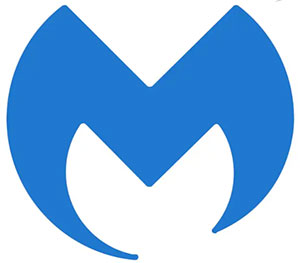 Malwarebytes is designed as antivirus software. It is available in different packages – free package, premium paid version, premium + privacy guard paid version, a browser guard only, and an advertisement cleaner only. The privacy plan has an add-on of VPN to secure your privacy. Also, it has a version for businesses of different sizes (from 1 device and more). New Malwarebytes versions (4.2.0 and higher) have a lot of positive reviews. Nevertheless, the old versions are not so promising. It received the highest scores for performance tests from independent reviewers on many websites.
The mobile version is also trendy, and it has more than 10 million users. It can scan your mobile for threats, increasing privacy and security settings for all installed apps. A free version is limited in functions, while a premium paid version provides the functionality almost as a PC version.
The paid premium version offers real-time protection without slowing down your computer to check possible threats, including infected websites protection, malware protection, ransomware protection, and exploit protection. Unfortunately, the free version can only detect and remove malware on the infected device; other functions are available in paid versions. Therefore, it is not recommended to rely only on the free version for computer protection; real-time protection is always necessary to protect the PC from cyber threats. The premium version also has a quick scan feature for checking PC memory and start-up objects for infections in less than a minute. The recommended free and premium version scan method is a Threat scan for checking system locations for infections. You can make custom scans for your PC or memorable portable devices.
Important
During scanning, CPU resources are used twice less than by other antiviruses as it goes with the new Katana detection engine, which does not slow down your PC performance and finds more threats than previous versions of Antivirus (before version 4.0). In addition, it is possible to turn on all antivirus notifications in play mode for watching movies or playing games.
The installation process is easy and does not require filling in any personal data. The Antivirus should be downloaded from the official home page. You have several options for installation, including the all-in-one package and options for different OS. You need to choose the type of PC before entering Installation Wizard – personal or work – further, you can choose the installation path, type of language, and the necessity to install free Malwarebytes Browser Guard.
After installation, you can choose all necessary actions for your PC scanning (the complete list is available only in the Premium Trial version for 14 days and the premium Paid version):
Start PC scanner – you will receive a Threat Scan Summary. Based on it, you will be proposed to perform some healing steps for infected files (if detected). You can schedule your PC scanning for the future.
Check detection history.
Set Real-time protection features – web, malware, ransome, and exploit.
Customize settings and notifications.
Pros
Real-time PC protection
Checking and cleaning for infections already on the PC
Privacy protection via VPN (can be purchased separately)
Separate advertisement protection application (paid)
Check and stop programs slowing down the CPU performance
Available for different OS (Windows, iOS, Android)
Mobile version available
Protection from antivirus Third Parties force stop and uninstallation
Additional protection of documents and financial files from skimmers and malware
All premium features are available for testing for 14 days
Availability of business packages
Cons
Most of the options available only for paid versions
No version for Linux
Webroot Features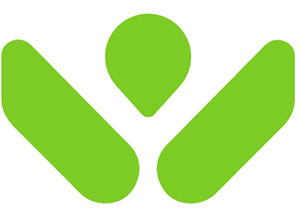 Webroot is another reliable Antivirus program that uses cloud-based technologies. This allows you to block all Internet threats before they enter your computer without slowing your CPU performance; this Antivirus keeps significantly less on your hard disc because of that, only 4.4 MB RAM. The recommended package for three devices includes Antivirus and Wi-Fi Security app for constant online protection, even on public Wi-Fi. Unfortunately, there is no free version available.
The Webroot for personal use has three options with different prices: basic, basic plus internet security, and premium protection. All versions have threat, phishing, ransomware protections, fast scans, real-time protection, and a firewall. In addition, the Internet security option protects login details for websites and Antivirus for mobile devices. The premium package also has a system performance optimization feature that hides all traces of Internet activity.
Webroot has some unique proposals:

The basic Antivirus has an option to turn off real-time protection to avoid slowdown of the game – it is crucial for Gamers.
Possibility to perform 20-second fast scans.
Webcam protection – ensure the protection of your camera from hackers' access.
System optimization with erasing all unnecessary temporary files, browsing history, and cookies to speed up the computer performance and increase privacy. Optimization should start after system analysis.
Possibility to make backups of your media files with 25GB storage space.
Password manager for PC and mobile devices. Only with one password can you store all unique passwords securely.
The installation process is speedy and easy. Based on the official website questionnaire, you can choose the number of desired protected devices and their type (Tablet, PC, smartphone), the necessity of Password Manager installation, the necessity for system optimization, and hide your online activity; the optimal package will be proposed. Further, you can download the required version. If you buy the Webroot in retail, you will have an activation card in the box that you need to indicate before installation starts. Otherwise, you will get it online if you purchase it on the official website. After entering the activation code, all installation processes will be performed automatically within seconds.
After installation, the scan will automatically start; the progress is displayed. Typically, the first scan is performed within 5 minutes or less. It will show you all found threats and files in quarantine and the time of the following scan, which will automatically be scheduled the next day. By default, the Antivirus has turned on real-time, web, phishing, identity shields, and a firewall. In settings, you can customize all features to increase your protection; for example, you can add USB and offline shields or choose the type of scan (quick, full, deep, or custom).
Pros
Fast scans, including USBs and other portable devices
Intuitive navigation
Availability of business packages
Mobile version for iOS, Android, and Chromebook available
70 days guaranteed money back
Technical support with tickets
Many features for customization and increased threats protection
Multiple device protection according to the chosen paid version
Webcam protection
System analysis and optimization
Password manager
Cons
No free version, only a free trial for 14 days
No phone technical support
Malwarebytes vs Webroot Pricing and Open Source
As these antiviruses have different features, it is evident that pricing options for Malwarebytes and Webroot are not the same. Nonetheless, the price is not the essential difference; please see the parts of the main difference and face-to-face considerations.
Pricing
Webroot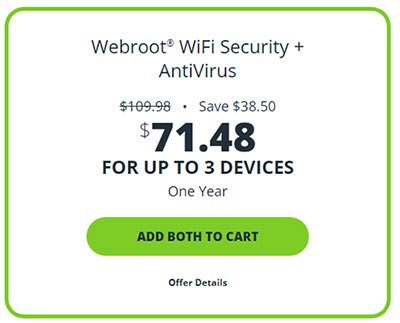 As said before, there is no free version for Webroot. The most straightforward antivirus package starts from 24$ per year for personal use for one device; the complete version with password manager and internet privacy protection for five devices is 48$ per year.
For business, Webroot offers customized packages based on your needs and the number of protected devices (DNS Protections, Email Security, or Endpoint Protection). In addition, Webroot, both for personal and business, provides an option to pay monthly or annually.
So, it is difficult to say which Antivirus is the winner in the comparison of Malwarebytes vs Webroot. Malwarebytes has a free limited version, while a premium version with full functionality for one device costs 45$. In the meantime, the Webroot complete version costs 24$ per year for one device and is twice cheaper.
Malwarebytes and Webroot are not open-source software.
Face-to-face considerations
In addition to main differences, here please find a detailed face-to-face comparison of differences between Malwarebytes vs Webroot.
Supported OS and Browsers
Webroot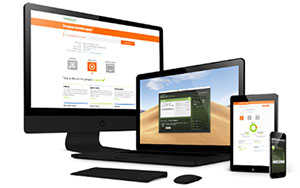 Webroot supports Windows 7 and higher, Chrome OS, macOS 10.14 and higher, Android, and iOS. For Browsers, it works with Chrome, Explorer, Edge (only partially), Firefox, Safari, and Opera.
verdict

As we can see from the comparison, Webroot is the winner, as it supports more Browsers. This is convenient when you choose tariff plans with the support of up to 10 devices. Anyway, Malwarebytes also supports a significant amount of OS and Browsers for up to 10 devices, as well as one license of Antivirus.
Secure online storage
Webroot
Webroot has a very nice proposal to store up to 25 GB of all types of files to prevent them from being lost. This option is included in the Internet Security Plus package and higher.
verdict

Here again, in comparison, Malwarebytes vs Webroot wins Webroot, as they have cloud-based security storage of your files.
System speed
Both Antiviruses were tested by technical specialists from AV-Test.org for the PC speed in Internet browsing during their work in the background.
Webroot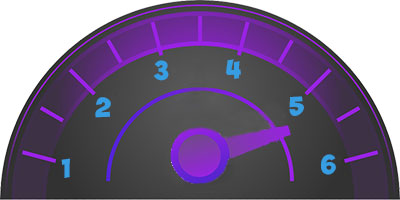 Webroot received the performance test 5.5 out of 6. The speed decrease was the highest during program installation.
verdict

Webroot wins this performance test competition as this Antivirus is cloud-based and does not occupy a lot of CPU memory.
Technical support
Webroot
All Webroot customers can rely on 24/7 online support and support via tickets.
verdict

Malwarebytes is definitely the winner here as, in addition to online tickets, you can call the technical specialists and describe your problem.
Frequently Asked Questions
Can I be sure that my computer is protected if I use a free version of Malwarebytes?
The free version only checks and cleans the PC on threats already caught. There is no possibility of having real-time protection that may cause significant danger to your device within a couple of minutes. But the good news is that
Malwarebytes
is compatible with other antiviruses. The paid version certainly includes all protection shields for your device or devices. You can use a premium Malwarebytes for 14 days for free with all functionalities, but you will have only the free version after this period.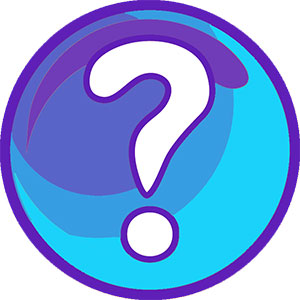 What antivirus wins in the removal of Trojans – Malwarebytes vs Webroot?
Both antiviruses are developed with the best technological achievements to find and clean the PC or mobile devices from all Trojans, rootkits, worms, spyware, and phishing or spam attacks.
Can Webroot protect from a hacker attack?
Webroot Internet Security Plus and Complete packages have excellent Browser protection to prevent dangerous threats from entering the PC. It prevents you from visiting fake websites and opening dangerous phishing links.
Can I move my license for Webroot Antivirus to another computer?
Until your subscription is valid, you can use it for the number of devices from your tariff plan. The same, by the way, is valid for Malwarebytes Antivirus.
Conclusion
Most users say that in the comparison of – Malwarebytes vs Webroot, Webroot wins because of a higher number of features (such as password manager, more Browsers for support, scanning of USBs and portable devices, gamers mode, personal firewall, etc.) and more flexible tariff plans. Also, it wins in system performance tests as it is a cloud-based antivirus, where you can also store 25 GB of your files. But Malwarebytes also has a considerable advantage of the availability of a free version to scan and clean PCs, and it works with other antiviruses.
So, if you need only the feature of checking if your device was attacked or not, it wins. On the other hand, the paid version of Malwarebytes has some exciting options: more flexible technical support and a VPN service with 500 servers in more than 30 countries (which can be purchased separately for 40$ per year). Moreover, you can download both antiviruses with full features for free for 14 days to check which one better suits your needs.