CCleaner vs Glary Utilities – Comparison Review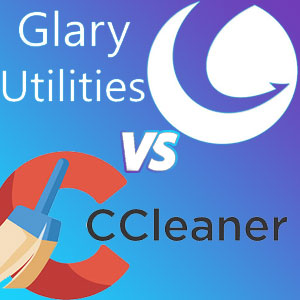 Almost everybody has a computer now and is interested in its reliable and speedy work. However, so many programs, plugins, and add-ons are installed on the PC, slowing down its performance and creating temporary files. Moreover, hackers invent a lot of trackers, worms, and attacks that also influence the PC speed. That is why many PC registry cleaners and performance optimizers appear on the market.
As such software deals with system files, scanning the whole PC, is aimed to clean the PC from vulnerable and unused files, it should be trustable and produced by a reliable Company with proper technical support. Some software proposes free versions that download even more advertisements and makes browser modifications for PCs slowing down to avoid purchasing paid versions. So, it is essential to check all details of working of such programs before purchasing.
In this article, two popular optimizers, CCleaner and Glary Utilities, are compared. Both programs have exciting deals and also have free versions. For other features and characteristics, please see below.
Table comparison – CCleaner vs Glary Utilities
| | | |
| --- | --- | --- |
| | | |
| Purpose | PC performance optimization and disc cleaner | System optimization and disc cleaner |
| Operating system | Windows, MacOS, Android (separate home and business versions) | Windows Vista, Windows XP, Windows 7,8,10, and 11, 2008 (32/64 bit versions) |
| Download file size | 26 MB | 20 MB |
| Additional tools | Kamo, Recuva, Speccy, CCleaner Cloud, Defragler | Malware Hunter, Registry repair, Tracks Eraser, Duplicate Cleaner, Disc Cleaner, Software update (10+ tools) |
| Additional security for PC | | |
| Browser cache removal | Microsoft Edge, Firefox, Google Chrome, Safari, Internet Explorer, Opera | Internet Explorer, Firefox, Google Chrome, Opera, Microsoft Edge |
| File/ folder shredder | | |
| Administrative mode | | |
| Price | Free / paid professional version | Free/ paid professional version |
| Trial period | 14 days | 30 days |
| Money back guarantee | | 90 days |
| Language availability | 55 languages | 15 languages |
| Updates | Regular | Automatic (Professional version only) |
| Technical support | | |
| Installation required | | |
| Portable versions (without installation) | | |
| Mobile version | | |
| LINK | Check Price | Check Price |
Main Differences
Even though CCleaner and Glary Utilities have the same purpose of use, they have different characteristics. The main ones are:

Glary Utilities is cheaper than CCleaner Professional; it also has a twice longer free trial period – 30 days and 90 days payback guarantee. The user may check Glary Utilities properly for such an extensive free period.
Glary Utilities has a more functional free version. But CCleaner has a free version as well.
Glary Utilities supports only Windows, while CCleaner also supports Android and macOS and has a mobile version.
CCleaner has antivirus scanning in real-time, which Glary Utilities does not have, but it has a separate paid program, Malware Hunter Pro, with similar functionality.
Glary Utilities can find duplicate files and delete them to increase the PC speed.
Glary Utilities Performs in Professional Version Deep Registry Cleaner, while CCleaner has only standard one.
Glary Utilities can do disc defragmentation; CCleaner does not have this feature inside the optimizer; they have a separate program – Defraggler.
From this brief description of differences, it can be seen that Glary Utilities has some additional functions that CCleaner does not have. Also, Glary has a more functional free version with an extended trial period. So, let's check precisely if in the competition CCleaner vs Glary Utilities, Glary Utilities is really the winner.
CCleaner and Glary Utilities Overview
The first point of detailed comparison is the general information about these programs and available versions for download.
CCleaner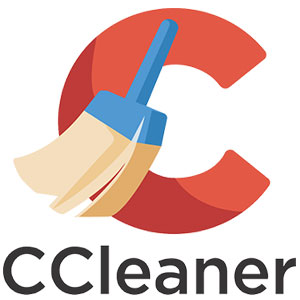 CCleaner is one of the most popular software for PC performance optimization and cleaning, with 2.5 billion downloads worldwide from 2004. It allows you to increase up to 34% the speed of your computer and extend up to 30% the battery life of your laptop. In addition, this software is absolutely safe to use and removes only unnecessary files from your PC. It is available in the light-free version (only checking PC performance, control of unused apps, and browser security) and a fully functional professional version. One license is for 1 PC, but there is a unique proposal for 3 PCs with a discount and two additional programs, File Recovery and Speccy.
The current paid Professional version is 6.03 and is available for download with a free 14 days trial period. It has two versions for download – home and business. The business version is developed as a desktop (less than 5 PCs) and a cloud-based solution (more than 5 PCs). The cloud version is the most popular and has an extended list of features in addition to the professional home version – an unlimited number of supported PCs, audit reports with one-year history, remote shutdown, restart and fixing bags, two-factor authentication, customized email reports and alerts and many others for optimized business network working.
Pros
System optimization
Disc cleaning
Real-time monitoring
Separate home and business versions
PC health check
Software updates in one click
Erasing browsing history, cookies, and all trackers
Startup manager
Drivers update
Available for Windows, Mac, Android
Cons
The free version has limited functions
Glary Utilities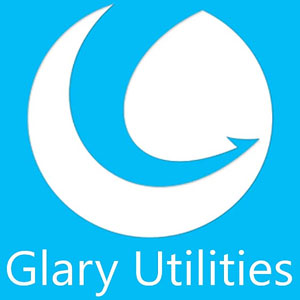 The professional young developer company of Glary Utilities offers numerous useful functions for its users: PC performance speed up, fixing, maintaining, and protecting your PC. For personal use, Glary Utilities is free. But it is limited in functionality: no maintenance function, no erasing activities for Browsers, no automatic updates, no technical support, and no possibility for commercial use. Glary Utilities Professional can be tested for 30 days during the free trial and 90 days of the money-back guarantee. To register a Professional license, manually insert the license code and activate it in the overview section from the menu.
By default, Glary Utilities starts working during Windows startup. This function can be disabled in general settings. Moreover, in the general settings in the Professional version, you may set the function of automatic download of updates. One Glary Utilities is for three PCs and is valid for one year, and it will be updated automatically with this function for the whole time.
Pros
Increase in PC speed
Management of startup programs
Disc defragmentation
Correction of system files errors
Erasing of traces during Windows shutdown
Cleaning of Internet Explorer history, and cookies to increase privacy
Backup function for system files
PC maintenance in one click
Automatic updates
One license for 3 PCs
Cons
Available only for Windows
Not all functions are available in the free version
This part of the comparison of CCleaner vs Glary Utilities showed that CCleaner is longer on the market, has more users, and has better proposals for business than Glary. So, CCleaner so far is the winner here. However, the number of functions for both optimizers is impressive, so at this stage, it is not clear who wins, let's check below.
CCleaner and Glary Utilities Functions
CCleaner Professional


CCleaner Professional functions can be divided into five categories:


Drivers & software updates.

This function allows you to automatically check all drives and software for updates to prevent bags, errors, slowdowns, threats, and other crashes. Old software is a security risk and system vulnerability. CCleaner also does backups of the current version if something goes wrong.

PC health check and optimization.

The

CCleaner

analyzes the PC performance and advises fixing the problems to increase the speed. It will advise you to delete unused files, change settings, turn off some applications, and delete trackers. Also, it includes smart cleaning and scheduled PC cleaning based on the check-up information.

Safe Browser security.

This function allows you to clean your browser history and cookies to keep your anonymity confidential. It also deletes all tracking add-ons and files you may catch from the Internet.

Startup manager.

The CCleaner closes unused programs from the background to speed up the PC.

Real-time performance monitoring and malware protection.

It works similar to antivirus scanning but can't be a replacement for antivirus. The active monitoring is performed in the background without slowing down your CPU, and it will notify you if there is time to clean something.

In addition to these functions in the Professional version, you will receive priority technical support through email. To use Professional CCleaner, you need to activate the license key (in "Options") that is valid for one or two years. You can still use the free version of CCleaner when the license expires.
Glary Utilities


Glary Utilities functions also are available in Professional and free versions and divided into five categories:

Clean Up and Repair.
Under this function, you can clean junk from your discs and obtain additional free space by deleting the duplicate files, improving system performance, correcting all errors, and deleting empty folders. It is also possible to uninstall, not requiring any more programs.
Optimize and Improve.
This function is aimed mainly at system optimization by managing the startup process, disc defragmentation, memory optimization, and updates of all software and drivers. After pressing the check disc button, the software scans and repairs disk problems.
Privacy and Security.
This is a beneficial function to increase your PC's security by erasing all Internet history, Browser history, and cookies and managing all Browser add-ons to prevent them from tracking your activities. Additionally, here you can delete without the possibility to recover all files, recover files that you accidentally deleted and further encrypt them to prevent unauthorized access.
Files and Folder.
Here you can improve disc space usage by splitting large files.
System Tools.
Under this function, you can analyze your system information and back up your system files, programs, and files.
In the free version, system maintenance is offered in one click. It includes register cleaning, fixing shortcuts, removing spyware, repairing disk errors, erasing all tracks, cleaning unnecessary temporary files, and managing the startup processes. In addition, you can customize all options and programs for scanning. For the professional version users, such maintenance can be scheduled in "Auto care."
The professional version differs from the free one with scheduling functions and automatic updates. It also performs deeper scans, can check for threats and junk files, and has better speed improvement.
verdict

The verdict in function comparison CCleaner vs Glary Utilities is not clear. Both programs have tools to secure Internet Browser history, optimize the PC health, update all software, file recovery tools, back up the programs, and startup manager. However, the real advantage of CCleaner that Glary Utilities does not have is real-time monitoring; this function immediately informs about slowing down activities (application and processes) in the background and possible threat attacks. Also, CCleaner offers premium technical support for Professional Version Users. Meanwhile, Glary Utilities can encrypt and decrypt files to prevent unauthorized access. So, CCleaner Professional version is the preferable optimizer software. But, the Free Glary Utilities is more functional than the Free CCleaner Version.
Additional programs from CCleaner and Glary Utilities
It is essential to add that CCleaner and Glary Utilities propose many additional tools that can be added in one package with PC optimizers or downloaded separately for better PC work. Furthermore, some programs from Glary Utilities are similar to CCleaner ones.
CCleaner proposes five additional apps; CCleaner Browser is for free download, other professional versions are paid one, while Recuva, Defraggler, and Speccy have limited free versions. In addition, you can buy with a special value CCleaner for 3 PCs with professional versions of Recuva, Defraggler, and Speccy.
Kamo protects users' digital fingerprints by cleaning cookies, blocking pop-up advertisements, and preventing all kinds of tracking via the Internet. It does not allow collecting information about banking accounts, medical and religious preferences, location, and other private material.
CCleaner Browser is a lightweight browser for Windows users with increased safety and security levels and built-in fingerprint protection.
Defraggler helps to optimize hard disks by defragging them or separating files and organizing them efficiently; it goes in a free version only, such as hard disc defragmentation, and a paid one with automatic updates and priority support.
Recuva is developed to recover damaged discs or accidentally deleted files; also, it may delete without traces files, available in free and paid versions for professional users.
Finally, Speccy is a reporting tool for your PC hardware (CPU, motherboard, graphic card, etc.); professional reports have a paid professional version.
Glary Utilities have thirteen more additional tools, especially free ones for downloading from their Glarysoft website. Each one duplicates a feature of the main program.
First, the paid ones are Malware Hunter and File Recovery.

Malware Hunter has a PC real-time protection from malware, worms, Trojan, spyware, and potential dangers. It also has light disc optimizer functions as Glary Utilities.
File Recovery can restore all deleted files after a system crash, virus attack, formatted drivers, or from the Recycle bin not only from the PC but also from different memory cards. File Recovery is similar to the Recuva program from CCleaner and has a free version for three files with a size of no more than 2 GB recovery.
For other programs free of charge, the latest versions are constantly available with information on the date of issue on the website.

Registry Repair finds invalid system registers and can find 18 types of errors.
Tracks Eraser permanently removes junk files without the possibility of recovering them.
Duplicate cleaner has the fastest search of duplicate files based on type, content, size, name, and date of creation for further use.
Disc cleaner is developed to clean temporary files with the possibility to customize the choice.
Disk Speedup is another tool to defragment and optimize PC drives to obtain the highest performance speed (similar to Defraggler from CCleaner).
Absolute Uninstaller is used to quickly delete applications, change their properties, back up the info, and check program information.
Quick Startup is another application for working with PC applications; this one can modify and add, not only delete, without any problems.
Software Update collects information regarding all available updates for all programs and drives from your PC; paid version can create a library for updates to quickly upload them in one batch.
Quick Search is another simple solution in Windows to find the required file by keywords.
Disk Explorer analyzes the disc usage and graphically proposes better organization forms.
Finally, security Process Explorer provides detailed information about processes in CPU with security risk ratings.
Considering such a massive amount of additional free tools in addition to the free Glary Utilities optimizer version, Glary Utilities is an absolute winner in terms of the availability of free software for PC cleaning and increasing its performance speed
Conclusion
The detailed comparison of two PC optimizers, CCleaner vs Glary Utilities, shows that each program is perfect for improving the PC performance. Each developer proposes additional tools to choose some features without installing the whole program. The availability of free versions with main functions also allows for saving money. But if you want the fully functional version, it is better to install Professional versions.
CCleaner provides even real-time monitoring of PC performance, including checking the malware attacks in addition to standard optimizing and cleaning functions.
Glary Utilities has unique features like a deep scanning system with bug fixing.
verdict

It isn't easy to determine a winner per features list as most of them are similar, but the availability of additional free tools makes Glary Utilities the winner. If you are not a Windows user, choose CCleaner – a trustable product with a bit higher price but almost the same functionality. Also, CCleaner is recommended for beginners with a more accessible interface and apparent functions.