CCleaner vs. System Mechanic Comparison Review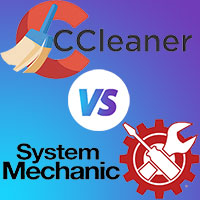 CCleaner vs. System Mechanic, which is the best PC cleaning utility? Is it CCleaner or Iolo Technologies' System Mechanic? If you are in this dilemma, this is the place to be. We have analyzed the main differences between the two PC tuneup software and their features.
PC cleanup and tuneup are essential if you want the best performance for your device. These software have been designed to free up space and optimize your PC for productivity. Two of the household names are CCleaner and iolo System Mechanic. They share many features, but obviously, one is better than the other.

Comparison Table
| | | |
| --- | --- | --- |
| | | |
| Apps | Windows, Mac, Android, and iOS | Windows |
| Speed Boost | | |
| Online Privacy | | |
| Junk Cleanup | | |
| Scheduled Scan | | |
| Registry Scan and Repair | Yes, with Backup Option | Yes, No Backup Option |
| Speed Up PC and Browsing | | |
| Malware Scanning | | |
| Antivirus Protection | | |
| File Deletion and Recovery | | |
| Defragger | | |
| Software Auto-Updates | | |
| Software Uninstaller | | |
| Native Browser | | |
| LINK | Check Price | Check Price |
Main Differences Between CCleaner and System Mechanic
CCleaner and System Mechanic are PC cleaners with excellent capabilities of ensuring your PC is free from junk files and other items that eat up space or slow your PC. They also share several other features, but there are clear-cut differences. Here are the main differences between the two.
CCleaner has apps for Windows and Mac PCs, alongside iOS and Android, but System Mechanic is compatible with Windows PCs only.
CCleaner lets you back up your registry, has a software updater, allows users to run scheduled scans, and comes with a browser, features System Mechanic lacks.
System Mechanic allows you to use the software on unlimited devices. Besides, it offers excellent protection as it can detect and remove malware, bloatware, and viruses. On the other hand, CCleaner is a single license product that doesn't remove malware and other threats.
CCleaner and System Mechanic Features
Now, on to the finer details, what are the features, pros, and cons of CCleaner and System Mechanic? Let's find out.
CCleaner Features at a Glance

CCleaner is a PC utility company established in 2004 by Piriform Software. Today, CCleaner, altogether with Piriform, is owned by Avast after Avast acquired the company in 2017. While CCleaner started as a PC cleaner, today, it boasts several other tools, including a browser, a file recovery tool, a software uninstaller, a driver updater, and a defragger.
CCleaner has two products: CCleaner Personal and CCleaner Business.
Pros
Offers all-round protection for Windows and Mac PCs alongside Android and iOS devices
It boasts a wide range of tools for PC cleanup and optimization
Allows for registry backup before registry clean up and scheduled scans
It comes with a free, fast, and secure browser that prevents browser fingerprinting
Cons
It doesn't detect or clean malware, and viruses
CCleaner is a single-license product
CCleaner boasts a wide range of features, as discussed below.
System Mechanic Features at a Glance

System Mechanic is a PC cleaning and malware protection utility part of the larger iolo. This award-winning patented technology company develops PC products for repairing, optimizing, and protecting computers. The company's flagship product is System Mechanic, which automatically fixes and speeds up PCs.
There are 3 System Mechanic products; System Mechanic, System Mechanic Pro, and System Mechanic Ultimate Defense. Here are System Mechanic's pros and cons
Pros
It offers fast scans and gets rid of junk files more effectively than CCleaner
PC speed and performance optimization are far ahead of CCleaner's
System Mechanic allows users to install and use the software on unlimited computers (at home)
Detects and removes malware and other threats with an on-demand feature
It has an antivirus that blocks malware and other threats at the point of entry
Cons
System Mechanic is compatible with Windows PCs only
It doesn't support scheduled scans or Windows Registry backup like CCleaner
Below are the key features of System Mechanic.
Face to Face Comparison
1. Junk Files Cleaner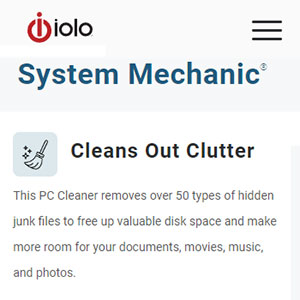 System Mechanic's All-in-One PC Cleanup tool is your solution for all computer cleaning tasks and security. It detects and deep cleans all junk files, including cache and cookies, temporary system files, software leftovers, recycle bin files, thumbnails, debris from all major web toolbars, log files, and so on. The advantage of System Mechanic is that scans are relatively faster than
CCleaner
.
2. Registry Cleaner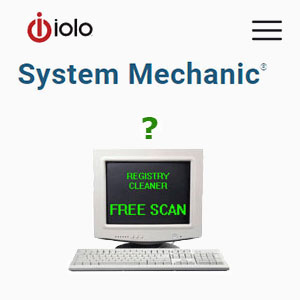 System Mechanic also has a registry cleaner. As mentioned earlier, a corrupt Windows Registry could also slow your computer. The software deploys high-tech technology to find common Windows Registry problems and repairs them.
It targets invalid entries, errors, orphaned entries, duplicate keys, fragmented registries, system shutdown errors, and other issues. Unfortunately, System Mechanic doesn't allow you to back up the Windows Registry like Cleaner.
3. Browser Protection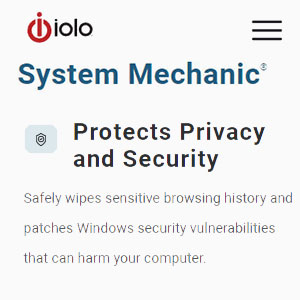 Just like
CCleaner
, System Mechanic also comes in handy when it comes to browser protection. It erases all cookies, cache, and the entire digital footprint and prevents fingerprint tracking. But it has the edge over CCleaner as it comes with a password manager called ByePass. It secures all your online passwords, be they account passwords or payment information, and remotely logs you out of all websites.
4. Software Updater
Outdated software, including drivers and programs, can also be why your PC lags, so they must always be up to date. But ensuring all software is up to date can be tedious and time-consuming now that software may be up-to-date this minute and outdated the next minute.
But thanks to CCleaner Software Updater, you can forget about software updates. It has automatic checks and updates, so it scans your system, finds outdated software, and updates them in the background.
Attention
This is a feature System Mechanic lacks.
5. Software Uninstaller
Installing programs and software can be hectic, especially if you want to uninstall them once. Remember, with manual installation, you have to uninstall them one by one, but with System Mechanic, you can uninstall them at a go.
One thing we like about System Mechanic Advanced Software Uninstaller is that it uninstalls everything leaving no leftovers that end up as junk files.
6. File Recovery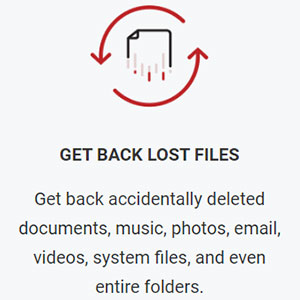 If you inadvertently deleted or lost some files, you are assured that System Mechanic will sort you out courtesy of System Mechanic Search and Recover. The software comes with a file recovery feature just like
CCleaner
. It has a SmartScan and StrongScan, which search and scan deep into your entire hard drive, whether it is healthy or damaged.
It's also possible to recover files from other storage devices, including cameras, music players, DVDs, CDs, memory cards, flash drives, etc. Interestingly, the restoration process is one-click; no complex process. Also worth mentioning is DriveScrubber, which permanently deletes files, including leftovers.
7. Defragger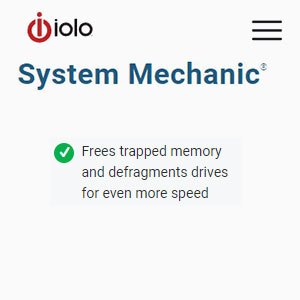 Disk fragmentation can also be a problem, and that's why System Mechanic has a defragger. System Mechanic Defragger scans fragmentations, realigns all fragmented files, and organizes them for fast and easy retrieval. With System Mechanic Defragger, you can always be sure that your disks are in good health. The result is faster file search and loading.
8. Real-Time Protection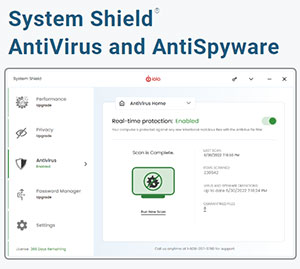 One of System Mechanic's main advantages over CCleaner is that it offers real-time protection courtesy of System Mechanic System Shield. It has a malware protection feature known as Malware Killer that uses HyperScan™ Technology to deep-scan, detect, and remove all kinds of malware, from adware, viruses, and worms to Trojans, bots, spyware, and ransomware.
It also detects open ports, which are a severe threat as they allow for exploitation by malicious services and other security vulnerabilities.
For the record, Malware Killer is an on-demand service, but fortunately, you also get the cover of iolo AntiVirus™, which blocks viruses, Trojans, malware, rootkits, bots, and all other dangerous programs and threats at the point of entry.
9. Performance Optimizer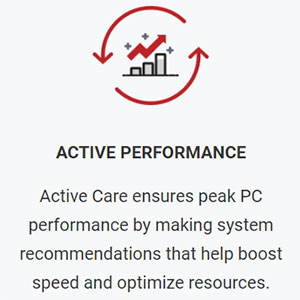 Besides cleaning up junk files and repairing the Windows Registry to enhance speed and performance, System Mechanic has a robust feature for improving PC performance, known as System Mechanic ActiveCare. ActiveCare works when the PC is not in use. It discreetly checks and repairs PCs by diagnosing, fixing, and tuning the system as required. Another feature is PowerSense which assesses the system and CPU power in real-time and makes adjustments for optimal performance.
10. Advanced System Information Tool (Speccy)
CCleaner also has an advanced system information tool dubbed Speccy. It has been engineered to dive deeper into your PC system to give you a detailed report of every hardware on your PC. It saves time you could have otherwise used to manually look for stats such as CPU usage, motherboard specs, RAM, graphics, etc.
11. CCleaner Browser
One advantage of CCleaner over other PC cleaners is that it comes with a free browser. CCleaner Browser is ultralight, uses 50% less memory, and extends battery life by up to 20%. In addition, the browser enhances your security and online privacy by masking your digital fingerprint, so you shouldn't be worried about device fingerprinting, which is the widely used tracking method today.
CCleaner and System Mechanic Pricing
Onto the last segment of this CCleaner vs. System Mechanic comparison review, check out the available plans and pricing. Of importance are the features available for each plan.
CCleaner Price and Cost Considerations
CCleaner has two product categories; CCleaner Personal and CCleaner Business.
CCleaner Personal Plans, Pricing, and Features
| Plan | FREE Plan | Professional | Professional Plus (3 devices) |
| --- | --- | --- | --- |
| Price | $0.00 | $24.95 | $39.95 |
CCleaner Cloud for business
comes with the features below:
Windows updates
Manage all your PCs from one place
Run optimization tasks on multiple PCs remotely
Access from anywhere
Remotely install/uninstall software
Hardware/software inventory
Reporting
Customizable alerts
System Mechanic Price and Cost Considerations
System Mechanic has 2 products: Personal and Business.
System Mechanic Personal Plans, Pricing, and Features
| | System Mechanic | System Mechanic Pro | System Mechanic Ultimate Defense |
| --- | --- | --- | --- |
| Price (Without Discount) | $49.95 | $69.95 | $79.95 |
System Mechanic Professiona
l has some extras, including:
Optimize your PC for peak performance
Repair problems and errors and prevent them from recurring
Clean up system clutter
Fixes dangerous settings to prevent intruders and attacks
Maintain reliability and speed
System Shield – certified antivirus and antispyware protection that won't slow you down
Search and Recover – recover deleted files
DriveScrubber – erase data from hard drives
System Mechanic Business Plans, Pricing, and Features
| | System Mechanic Business |
| --- | --- |
| Price | $49.99 |
The Business plan comes with all the features you need to fix PCs in a small office, speed up, and repair them. With this plan, you can:

Speed up your PCs and business
Avoid the cost of replacing PCs
Automate maintenance and reduce help desk issues
lug security holes
Frequently Asked Questions
1. Is System Mechanic antivirus?
Yes. While it is primarily a PC cleaner, System Mechanic is equally an
antivirus
. However, it's important to note that the antivirus comes only with the System Mechanic Professional and System Mechanic Ultimate Defense plans.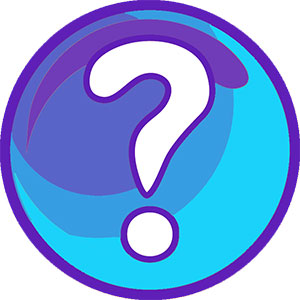 2. Is Iolo System Mechanic really free?
Yes. There is a free System Mechanic plan, but it only has basic features for system repairs, cleanup, and boosting PC speed. To get the core features, you need a paid plan.
3. Does CCleaner remove malware?
No. CCleaner is a PC cleaner that removes junk files, cleans and repairs Windows Registry, recovers files, and has a defragger. It does not detect malware and other threats, so you will need an
antimalware utility
or a PC cleaner that has antimalware, for example, System Mechanic.
4. Is CCleaner better than System Mechanic?
CCleaner is an excellent PC cleaner, just like System Mechanic. However, the latter is better as it comes with extras for real-time protection.
5. Does System Mechanic slow down your computer?
No. System Mechanic is an ultralight software that won't slow down your PC. On the contrary, it can boost speeds by getting rid of junk files and optimizing your Windows Registry. It also has a standalone speed optimization feature.
Wrapping Up
That's the end of this CCleaner vs. System Mechanic comparison review. So, which is the best PC cleaner to buy? CCleaner is a robust PC cleaner that removes junk, repairs the Windows registry, and has many other features. It also works with all platforms, including Windows, Mac, iOS, and Android.
However, it doesn't remove malware and other threats like System Mechanic. For this reason, System Mechanic is the better option only that System Mechanic supports Windows platforms.
Interestingly, there is a discount, so do not miss the offer. But if you want all-round cleaning, you can still check out the CCleaner offer.