CCleaner vs. IOBit: New Generation PC Cleaning and Optimizing Software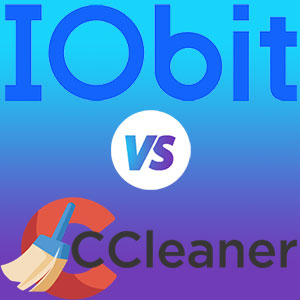 Sometimes, your PC does not run fast, and there are many reasons for that. But, unfortunately, you cannot detect a single factor and get rid of the problem on your own.
Typically, your slow computer is a result of a combination of multiple factors. If you are unsure how your Windows operating system works, you won't have the necessary skills to make manual improvements. For example, the cause can be the registry. Though do you really know how to edit it? Even if you try to do something about it, your efforts may have rather negative consequences. The same can be assumed about many other processes, and managing them may be an extremely challenging task related to making configurations or optimizing your device.
However, you do not need to care about such improvements on your own because many optimization tools online may be helpful. The issue is how to choose them correctly to avoid those unwanted programs that scare you, display a lot of ads, and force you to buy premium subscriptions.
Right now, we want to compare two of the most reliable malware protection and PC optimization pieces of software on the market – CCleaner and IOBit's Advanced System Care (CCleaner vs. IOBit).
Comparison Table
Features
OS
XP, Vista, Windows 7, 8, 8.1, 10, and 11
XP, Vista, Windows 7, 8.1, and 10
Products and Plans
Advanced SystemCare Free
Advanced SystemCare Pro
CCleaner Free
CCleaner Professional
CCleaner Professional Plus
Startup Optimizer

Support
via Contact, Forms & FAQs
via Tickets, Forum, Video Tutorials & FAQs
Anti-Virus Protection
Anti-Malware, Anti-Spyware, Adware Remover
Anti-Virus, Anti-Malware
Protection Online
Protects browsers and emails from harmful viruses, secures the system, and updates essential software.
Erases tracking cookies and History; offers scheduled cleaning and real-time monitoring threats.
Real-Time Monitoring

Real-Time Optimization

In-Apps Ads

Deleted File Recovery

Windows Registry Cleaning

Price

Check Price

Check Price
Main differences between IOBit SystemCare and CCleaner
CCleaner and IObit Advanced SystemCare are two well-known pieces of software for your PC optimization. They both offer great solutions for effectively cleaning your device from unwanted programs, files, and cookies. Each of them is best in specific areas.
IObit Advanced SystemCare was developed by the IObit company. It is a system optimization and clean-up piece of software for Windows. It continues to develop and improve, providing different system optimization and cleaning solutions.
CCleaner (the advanced and updated Piriform version) is a standard optimizing and cleaning solution. This software is compatible with Android, Mac, and Windows devices. It can deal with many slowing down factors on your computer. For example, the software can spot junk files and residual browser files. The number of features depends on your chosen plan, though the basic set perfectly meets the essential requirements.
Nevertheless, these programs are different, with two most notable distinctions.
One of them relates to system optimization. Compared to the updated CCleaner, Advanced SystemCare can offer more cutting-edge solutions.
The second feature is about their free and paid plans. IObit has only one free and one paid plan for subscribers, while CCleaner can boast two paid system optimization plans apart from one free plan. These differences have been indicated due to users' experiences and reviews.
IObit Advanced SystemCare Features

The free version here has limited functionality, while the paid version is full-featured. The core functionality of the free version includes scanning the system to clean the hard drive for additional space. In addition, it can clean out all the unused or duplicate files and check all the system files to ensure that they are kept in their appropriate directories. You can also clean the startup tray with it. All the processes that can slow down the system's booting are eliminated.
The mentioned features are typical for such software that serves for system optimization. It also has the FaceID feature to detect unauthorized users and block them from entering the system. It is cutting-edge and valuable. The feature can even take photos of people who want to break into your PC and send alerts.
The free version of the software provides basic threat protection, while the full version is a powerful antivirus application. In addition, the free version has a performance monitor that is more effective than the standard Windows performance monitor, whose functionality is limited.
Important
The software also provides a tremendous diagnostic tool showing hard drive statistics and memory usage. In addition, it helps detect memory leaks and poorly working software.
Of course, even if a free version has many practical and advanced features, the paid version is more efficient and helpful.
The list of all the features included in this version looks like the following:

a registry backup feature;
web browser features to prevent online tracking;
a boosted tune-up feature to remove unwanted files;
an enhanced startup optimizer;
a junk files delete tool to get rid of improperly installed software and apps;
user-friendly 24/7 customer support;
a registry cleaner to fix, repair, or eliminate all poor entries in the register;
an HDD read/write optimizer and defragmenter;
an automatic RAM cleaning tool for optimal memory usage.
Pros and Cons of IObit
Here is what you need to know about the benefits and drawbacks of this cleaning and optimizing software.

Pros
A free version is available, though it could be more effective against stubborn and complicated malware programs.
A batch uninstaller allows the removal of all unwanted applications by clicking on the "Uninstall" button.
Removes the entire files with their registries and texts not to leave anything behind.
A one-click uninstalling toolbar is built-in.
Has excellent support for portable apps.
Provides complete uninstaller support.
Cons
It is rather time-consuming because it runs each application's uninstaller separately and needs user intervention.
The license can work for a maximum of 3 PCs.
The price is relatively high for the reasonably related and random set of tools.
CCleaner Features


CCleaner has a free version with more basic features. That is why it is so popular among users. These basic features include simple optimization tools for deleting duplicate and unwanted or trash files (including temporary ones) to free space on the disk.
The other crucial primary feature offers reliable privacy and web browser security protection. It prevents online tracking by clearing your History and deleting cookies. You can also benefit from a startup optimizer. It can reduce the startup process to the minimum to prevent system resource hogging. So, the total time for PC booting decreases sufficiently. There are some other valuable features in a free plan.
Though, using a professional fee-paying plan provides even more benefits. First, it is a scheduling feature to set the automation for all optimization and protection processes. Then, you can utilize real-time threat monitoring to prevent negative influences on the PC's memory. You will also get automatic updates to follow the current and newly appearing threat databases and virus signatures.
The system also offers the Professional Plus plan. It contains all the features described above and adds something extra. It is a disk defragmenter, file recovery tools (the feature that allows one to "un-delete" files cleared out by mistake), and hardware inventory features.
Pros and Cons of CCleaner
Pros
It is not just an uninstaller but a comprehensive Windows maintenance tool with a built-in uninstaller.
It keeps bundling minimal and optimal because it includes Google Chrome only, so it can be easily optimized.
It has a lot of free features to choose from.
The program has an option for real-time problem monitoring.
You can get an option of scheduled scans from it.
It offers Disk Cleaner to delete unwanted files and traces.
Cons
CCleaner does not have a cleaning-up feature for leftover files after the app installation is completed and it starts to run.
It cannot deal with uninstalling applications that do not contain an uninstaller.
The program cannot detect software without an uninstaller, either.
It takes too much CPU and RAM.
CCleaner vs. IObit Feature Comparison and Contrast
Let's compare the most outstanding features of both systems to help you decide which one better suits your purposes of PC optimization.
User Interface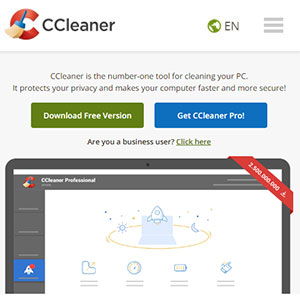 The CCleaner's interface is pretty straightforward. You will easily access all the tools and other options, including a registry cleaner.
The program's tool tabs also display such functions as Advanced Plugins, Startup Manager, and others. The interface is quite understandable and easy to use.
verdict

If we compare the interface of CCleaner to that of IObit, it is easier to use, even for people who need to be more technically savvy. If you want more advanced access to all the software's options, you may prefer IObit, but we prefer to vote for CCleaner.
Performance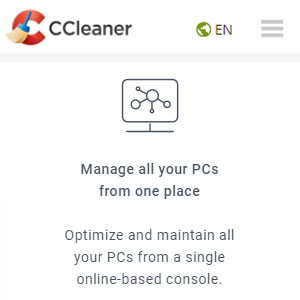 CCleaner
does not affect your computer's performance, either. However, comparing it to IObit, the installation procedure is faster and more straightforward. The size of the program allows for saving space on your hard drive.
Professional versions provide the benefit of real-time optimization. The software also ensures auto-system updates. The scanning time is quite similar to IObit, too.
verdict

Both systems offer similar scanning options. They are speedy, lightweight, and do not prevent the expected performance of your computer. However, CCleaner is easier to install, while IObit provides more scanning options. So, the choice is yours here, and it will depend on your optimization needs.
In-App Ads
CCleaner is more usable as related to in-app ads. It also features ads on its premium plans. Though, this software gives a chance to disable them if a customer finds them inconvenient.
For example, the opt-out data-sharing setting is on by default, but you can always turn it off if you don't want it in your performance.
verdict

Even if users may find in-app ads helpful in many cases, they need to have an option either to use them or to turn them off. IObit does not provide such an opportunity, which seems inconvenient. So, CCleaner is a winner here with its more advanced solutions.
Affecting Your Computer's Performance
CCleaner never influences the computer's performance, either. However, it provides more options for customization if we compare it to IObit.
Another benefit is that it has one free and two paid versions, while Advanced SystemCare has only one free and one paid version to choose from.
verdict

Once again, the choice is yours because it depends on the optimization needs related to your computer. Both systems make up great and highly advanced software. However, CCleaner has more options to choose from, and it is its most important advantage.
Customer Support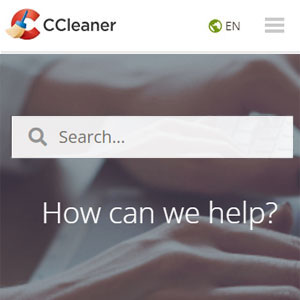 CCleaner does not offer any real-time communication options for its customers. The company only provides online documentation, video tutorials, and the FAQs section on its website. They also have a ticket-based support system for their premium subscribers. Though, any live chat or phone calls are unavailable.
verdict

If you want to get more urgent support on your technical issues, opt for IObit, though if you need more detailed and consistent information, choose CCleaner.
System Requirements
The technical requirements for IObit Advanced SystemCare include the operating systems of XP, Vista, Windows 7, 8, 8.1, 10, and 11. The operating systems for CCleaner are XP, Vista, Windows 7, 8.1, and 10.
To use IObit, you need to have 300 MB of free space on your disk, and the screen should have a resolution of 1024×768 pcs and above.
CCleaner can use both 32-bit and 64-bit versions of your device. However, it does not support RT tablet editions.
verdict

Therefore, IObit is more technically advanced in its parameters. Both software pieces are continuously updated to meet the latest innovations and technical criteria.
Pricing Plan
Both CCleaner and IObit come with free and paid versions.
The
free version of CCleaner
offers fewer features, which include the following:
checking the overall PC health and performance;
boosting the performance of a system;
privacy protection by tracking data.
As for
CCleaner, its Professional plan
, with a free trial option, includes the following features:
performance optimizer;
clearing browsing history and caches automatically;
quick updates of the software;
deeper cleaning of a computer than other types of such software can provide
checking the health of your PC;
cleaning that can be scheduled;
premium ticket-based customer support.
However, CCleaner has one more fee-paying subscription with a large number of features. It is called Professional Plus, and it can provide the following additional features:

the built-in tool for security threat detection;
defragmentation of the disk;
hardware inventory;
monitoring the system in real-time;
efficient recovery of files that uses Recuva.
verdict

IObit's free version offers more features that make the cleaning system more effective. CCleaner does not have so many options in its free version.
IObit has one paid subscription plan that provides the most cutting-edge AI-powered opportunities on the market. However, CCleaner has two fee-paying subscription plans to choose from, with added advanced features.
Therefore, if you need an effective free cleaner, opt for IObit. You can also think about this program's most advanced paid features on the market. However, if you can pay immediately for higher levels of protection, choose CCleaner.
Final Thoughts
Now, let's wind up all the aspects of both items. The final decision is yours. Our IObit vs. CCleaner comparison is meant to reveal all helpful characteristic features of these two types of PC optimizing and cleaning software.
Our experience using these two programs shows that IObit Advanced SystemCare is richer in upgraded features than CCleaner. Moreover, IObit provides more helpful characteristics in general. You can consider and appreciate its simple, easy-to-use interface and navigation and its capability to boost the system's performance. It also comes with most tools and features needed for your PC's smooth work. The software also provides robust and deep restoration opportunities and brand-new backup options. The 24/7 customer service support is also valuable.
As for CCleaner, you can get a real-time problem-monitoring option and scheduled scans here. CCleaner also offers Disk Cleaner to delete junk files and traces. It does not need to download unnecessary resources after the installation, either. So, if you prefer more traditional optimizing software, opt for CCleaner.