Bleachbit vs CCleaner – Comparison review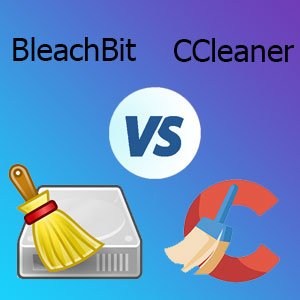 Specific free space is required for optimal work of any operating system on a PC. It is required to place some of the temporary files. If this space is insufficient, the software will try to minimize the requirements as much as possible, but the operating speed decreases significantly.
Depending on your settings, you may receive a notification message at this stage. No matter that all OS have more advantages than previous versions, they constantly receive updates that day by day decrease free space on your disc (usually, it is disc C, if you set by default the OS). Because of that, you need to check your disc memory and free it from time to time.
You can make the cleaning of your disc memory manually and automatically. However, manual cleaning requires a lot of time as you need to delete cache files, old drivers, unnecessary recovery information, remedies of the previous OS (if applicable), downloads, and other files. In some cases, you can move the files to other discs, but the automatic cleaning methods are more effective and can do all required actions only with one button push.
So, in this article, two cleaning programs will be compared: Bleachbit vs CCleaner.

Main Differences Between CCleaner and BleachBit
Even though Bleachbit and CCleaner have a lot of similar features, such as easy installation and operations, it ensures stable optimization of PC processes and cleaning of not required files on PC. But also, they have some differences as well. The main ones are listed below:

CCleaner has a business version for several PCs and paid versions with extended options, while Bleachbit has only one free version.
CCleaner and Bleachbit are developed for different OS. CCleaner for Windows and Linus, Bleachbit for Windows, macOS, Android.
CCleaner develops additional programs to increase PC privacy and protection, and CCleaner itself provides more options for checking threats in PC software (paid version of CCleaner).
Bleachbit does not have a feature for secure programs start-up and uninstall, while CCleaner has.
Bleachbit is an open-source program, though CCleaner is not.
Bleachbit does not have full technical support, only a special forum, although CCleaner has it and with paid version premium technical support.
CCleaner allows recovery of deleted files; unfortunately, Bleachbit does not have this option.
| | | |
| --- | --- | --- |
| | | |
| Operating system | Linux, Windows | Windows, MacOS, Android (separate home and business versions) |
| Additional installation packages | Blackberry, Mac OS X, Source code, an old version of Bleachbit, email services | Additional programs Kamo, Recuva, Speccy, CCleaner Cloud, Defragler |
| Main Purpose | Disc cleaner | Disc cleaner |
| Additional security for PC | | |
| Browser cash removal | Firefox, Opera, Safari, Google Chrome, APT | Microsoft Edge, Firefox, Google Chrome, Safari, Internet Explorer, Opera |
| File/ folder shredder | | |
| Administrative mode | | |
| Price | Free | Free / paid upgraded version |
| Language availability | 65 languages | 58 languages |
| Updates | Regular | Regular |
| Technical support | Forum / GitHub bug reports | |
| Installation required | | |
| Portable versions (without installation) | For Windows only | |
| Whitelist files | | |
| Timer for deletion | | |
| Mobile version | | |
| Customization possibility (open source) | Yes, via command line interface in XML-language | |
| LINK | Check Price | Check Price |
BleachBit Features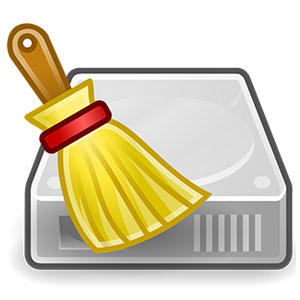 BleachBit was published in 2008 as the first privacy open space free space cleaner and was initially available for Linux users only. It is written in Python and allows to quickly entirely delete separate files or periodic disc cleaner to obtain additional free space. It is free for download on the official website, but the developers for future project development accept donations. No ads or spyware will be received after downloading the Bleachbit. The current latest version is Bleachbit 4.4.2.
The installation process is simple. The Bleachbit proposes installation for MS Windows 32-bit or 64-bit, for Linux according to their numerous distribution versions (Fedora, Debian, Ubuntu, etc.). Bleachbit will be downloaded in the Download folder on Disc C as a setup file; if you do not want to save the program for frequent use, you can run it without as well from the Browser (only for Windows). The setup file will propose you install the program. During installation, you need to choose the language from a choice of 65 ones, accept the public rights, select the components for installation (the required space on the disc will be shown), and choose the installation location. Bleachbit icon menu will be available in the Start menu list of programs (for Windows).
After installation, you will see the list of programs installed on your PC where Bleachbit can delete files and choose what you want. For example, for Chromium, the choice is – Cache, cookies, DOM Storage, Form history, history, passwords, search engines, sessions, sync, vacuum; for APT – auto clean, autoremove, clean, package lists. In the preview, you can see the exact name and operations going to be performed for each program and obtain free space at the end. After pushing the delete button and confirming that you are sure, the program will raise the files without the possibility of recovering. You can add some preferences: periodic check of program updates on the Internet and overwrite files to hide their content. Also, there is an option to shred any files/ folders from the proposed list from your hard drive, and no one will find them.
Another innovative Bleachbit feature is the deletion of any traces and links to already deleted files (wiping of free space). However, this feature can require a lot of time, depending on the spare capacity of your disc, as they overwrite the obtained free space with random information. Therefore, this feature is for additional security of your PC.
Some system files cannot be deleted if they have special administrative rights; to delete them, you need to run the program as an administrator (if you have these rights). The administrator rights are given from the pop-up window asking you to allow the application to make changes on your PC. To check the files under administrative rights, you can use the diagnostic form from Bleachbit (Open File).
Pros
Available for Linux and Windows
For free
Simple operation
65 Languages
Additional confirmation pop-up window to prevent accidents
Preview section with detailed description files for deletion
Manual choice of files for deletion
Automatic check of program updates on the Internet
Secure shredding of any files /folders from the hard drive
Whitelist availability for files Bleachbit should not touch
Two color schemes are available for users– black and white modes
Cons
No possibility of recovering files after deletion
Is not available for Mac users (only X version) and mobiles
No threats monitoring
No feature for start-up programs
No advanced features
CCleaner Features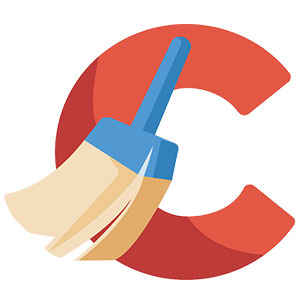 The launch of CCleaner occurred in 2004, first for only Windows users to delete unnecessary files from your PC and receive free space. It is written in C++ language. CCleaner is available in two packages – for free with standard free space cleaning and standard confidentiality protection and CCleaner Professional with a lot of additional features not limited to driver updates, complex free space cleaner, tracking programs blocking, and priority technical support. The paid package is 40$. The currently available version is 6.02. The professional packages are available in separate versions for home and business.
CCleaner's website proposes many additional programs for disc space optimization and software protection. Also, CCleaner has a free downloaded browser.
For home and business, there are four additional programs:

Kamo to stop Internet tracking and privacy protection via VPN.
Defraggler for easy the whole hard drive of file defragmentation.
Recuva to recover accidently deleted files (not only for Windows PC but also from other storage devices)
Speccy to provide detailed information regarding your PC hardware.
For business, there are free options of CCleaner download:

CCleaner Business for 5 PC features automatic cleaning, privacy protections, and PC work optimization.
CCleaner Tech for a small company as well with all features of point a) plus feature of remote work for IT specialists.
CCleaner Cloud for unlimited number of PCs with many features such as remote access, privacy protection, reports about all computer status, email alerts, and many others.
The installation is easy and starts from downloads from the official website. The first step is to choose the required version and applications. Then, the usage and installation process of the free CCleaner version will be discussed. After downloading, you need to install the program on your PC. Finally, you will be proposed to install additional software that you can decline during installation. After quick installation, the CCleaner icon will appear on the desktop and in Start Menu.

After installation, you will receive access according to your chosen package. The free version proposes to execute a CCleaner PC health check that provides recommendations for trackers removers; some apps are disabled to increase the PC speed, unnecessary removal, and program updates to increase security. The program allows customizing the deletion of files (for example, for Microsoft Edge, you can delete cache, history, cookies, download history, location, and recent types of URLs). You also can remove or fix all registers from your PC, complete secure uninstall programs, manage browser plugins, find duplicate files on all hard disks, and start the drive wiper process. In the tools tab, you can customize many other settings, but even default settings are enough for experienced users.

For sure, the paid version provides the user deeper analysis of PC problems and gives additional privacy and security for the complete cleaning process. It will alert you when you are close to running out of space.

Pros
Available for Windows, Mac, Android
Friendly interface
Free and paid versions
Separate home and business versions
A lot of add-ons, including CCleaner Browser
Availability to check threats and problems for PC (health check)
Manual choice of files for deletion
Features for privacy protections
Possibility to secure uninstall and start-up programs
Possibility to manually shred file
Cons
Proposals for additional programs installation
Free version is limited in functionality
Not an open-source program
All add-ons are not for free but have a free trial period
BleachBit and CCleaner Pricing and Open Source
Considering the above-listed technical parameters that are almost equally good in comparison of BleachBit vs CCleaner, the essential difference between the two programs is their pricing concept and open-source option. Therefore, these two parameters, in the end, are decisive.
Pricing
CCleaner
The standard version is for free.
It has a lot of packages with different price plans for business and home PC.
The price of a professional version for one year starts from 25 $ for one device (Windows, Mac, or Android) and 35$ for three devices. The business version with the Kamo protection program for five devices now costs 45$. In addition, there are constant discounts on the official website and a free trial period.
So, the standard free version of CCleaner is similar to free Bleachbit. For the advanced professional version, you need to pay. A fair play anyway.
Open-source software means software with its code available to the public. Anyone can inspect, modify, and create a product based on this code. For example, Bleachbit's one of the best features is open-source software, which means if you really care about security, you can check the cleaner for hidden codes for collecting private information and sending them to Third Parties. A similar open-source program is Linux. However, CCleaner is not an open-source program.
Face-to-face considerations
In this part, in addition to the main differences listed above, where the winner is obvious, summarized other differences of comparison BleachBit vs CCleaner with finding the winner of each one.
Availability of mobile and portable versions
CCleaner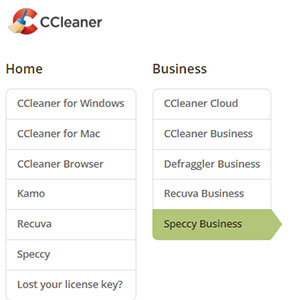 CCleaner does not have a portable version but has a mobile version for Android users.
verdict

There is no obvious winner in this comparison. For some users, it is vital to have a free version without installation for quick operation on the computer; for others, it is essential to optimize the work of the mobile device.
Threat monitoring
CCleaner
CCleaner has real-time monitoring of threats, checking the trackers installed on your computer hiddenly, and informs you about available updates for the installed software on your PC.
verdict

Bleachbit has basic disc space cleaning functions and as well a CCleaner free version. But the professional version (you can try the 14-day free trial period) includes, in addition to a complete health check of the PC, beneficial features of real-time monitoring, finding harmful and outdated versions of installed software (old software gives a high risk of threats), and checking installed trackers. So, CCleaner wins in this competition; moreover, all these features are executed automatically.
Start-up optimizer
CCleaner
CCleaner has a start-up optimizer to close all necessary programs that automatically open during start-up and decrease CPU performance.
verdict

CCleaner has the automatic feature of managing the start-up process with the best speed by disabling temporarily or constantly unnecessary programs. So, in this comparison, BleachBit vs CCleaner, the last one is definitely the leader.
File shredding
CCleaner
CCleaner has a manual function of file shredding but with the possibility of recovery.
verdict

Bleachbit has a stronger function of file shredding to really hide and forget about information. If you do not prefer such drastic measures, do like manual control and possibly recovering the file, CCleaner is a better choice.
Privacy safety
CCleaner
It has standard privacy protection, cleaning all history and all traces of your activity on the Internet for more than six popular browsers. In the paid version, all cookies and history data will be automatically deleted with a browser's closure.
verdict

CCleaner, even in the free version, deletes more files from Browser's history than Bleachbit to ensure privacy safety. In addition, in the paid version, cookies and history will be deleted automatically. So, it is a winner.
Disk defragmentation
CCleaner
The professional paid version has an option of disk defragmentation.
verdict

This optimization process is available only for the paid version of CCleaner (special app Defraggler). It assembles defragmenting files on your PC to increase the speed and also provides additional free space after better organization. Moreover, this process can be scheduled and customized. And here, CCleaner is again the winner, as Bleachbit does not have this feature.
Frequently Asked Questions
Are there any differences in the functionality of Bleachbit for Linux and Windows?
No, Bleachbit for both OS – Windows and Linux – has the same features.
Can Bleachbit or CCleaner delete important files from your computer?
The Bleachbit or CCleaner only deletes files that do not influence PC work. No system files can be removed, only repeated ones or outdated ones. But if you have important information or passwords in Browser history, check a preview provided by Bleachbit and read pop-up confirmation windows before performing any action. CCleaner allows restoring the files, while Bleachbit does not have this option.
What program is safer – BleachBit vs CCleaner?
Bleachbit is safer as it has an open-source code, you can inspect all hidden codes, and it does not have any add-ons for installation.
Can CCleaner be used as antivirus protection?
No, it is a software optimization program. That can show that a lot of space is occupied by strange and potentially dangerous files, but it cannot heal the computer as an
antivirus program
. The primary function of CCleaner is to clean discs; all security issues are the second function. Better to use antivirus as well.
Conclusion
It is impossible to state categorically who wins the comparison BleachBit vs CCleaner. If we check the free versions, they are close to each other. Some advantages for security protection can be put in the same line as the opportunity to check the code of Bleachbit and customize it. When comparing the paid version of CCleaner with free Bleachbit, it is definitely the winner with extra features, especially considering technical support and file recovery.