Zinstall vs PCmover – Comparison review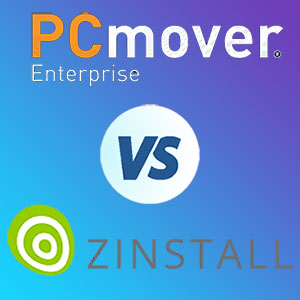 All users change their computers from time to time, and manual transfer of all files, accounts, and passwords can be annoying. For sure, some OS propose automated solutions like macOS, but for Windows, there is no such built-in function. That is why programs for automatic migration of information for Windows users appeared on the market.
Important
In this article, two such programs – Zinstall and PCmover will be compared. The transfer with software proposes effortless migration without information loss and privacy protection. This comparison will show which program is better and why.
Also, you will find out their additional functionality in backing up the data and erasing information from your old PC.
Table comparison -Zinstall vs PCmover
| | | |
| --- | --- | --- |
| | | |
| Purpose | Transfer of information from old PC to new PC | Transfer of information from old PC to new PC |
| Supported Software | All Windows versions (7,8,10, Vista, XP) | Windows versions (7,8,8.1, 10, and 11) |
| Operating system requirements | Any combination of Windows versions is possible | A new operating system should be newer or the same as the old one |
| Source processor requirements | Intel Pentium 3 and higher | The exact minimum as for your operating system |
| Source memory requirements | 512 MB RAM and more | The exact minimum as for your operating system |
| Source required hard drive free space | 1 GB and more | 200 MB and more |
| Target processor requirements | Intel Pentium 43 and higher | The exact minimum as for your operating system and bigger than on source processor |
| Target memory requirements | 512 MB RAM and more | The exact minimum as for your operating system and bigger than on source memory |
| Target required hard drive free space | 1 GB and more plus space for transferred files | 200 MB and more |
| Administrative privileges on both PC | Required | On some systems required |
| Support of Windows safe mode | | |
| Internet connection | Required for standard transfer via WinWin | Required, but also possible with Laplink cable (purchased separately) |
| Corporate discounts | | |
| Trial period | | |
| Money-Back Period Guarantee | | 30 days |
| Pre-transfer checklist | | |
| Other products | Easy Transfer, FullBackup, Server Backup, Server Migration | Reconfigurator, Diskimage, Safeerase, Laplink Gold, Laplink Sync |
| Support | Live chat, email, or phone | Live chat, Facebook messages, email, or phone |
| LINK | Check Price | Check Price |
Zinstall Features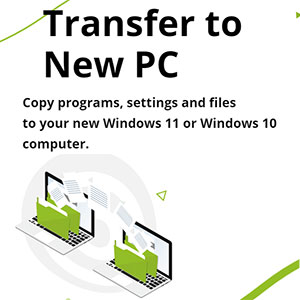 Zinstall is a software that helps quickly transfer programs, settings, and files from one computer to another that has installed Windows software (for example, Windows XP to Windows 8); it also may be used to rescue the files from the broken computer to a new one. No matter the type of computer or manufacturer. Also, no cables are required for migration, only a Wi-Fi connection, or you can use a portable USB drive. Everything will be executed automatically.
Zinstall proposes two solutions for transfer: WinWin and Migration Kit Pro. WinWin is designed for standard file transfer via Wi-Fi or cable network for all Windows version combinations. Migration Kit Pro is designed for more complicated cases with a broken computer; with SSD/ HDD/ USB drives instead of one computer, upgrade the same computer with the high version of Windows. One subscription to a program is valid for both devices.
Zinstall proposes remote transfer by their expert specialists for two cases – standard and advanced. This costs additional money. You just need to connect both devices to the Internet.
Pros
Possibility to use HDD/SSD /USB drives when Wi-Fi or cable network is not available
All combination of Windows versions is possible
Application selection
Files selection
Programs selection
24/7 support is available
Accounts, passwords, and profiles transfer is guaranteed
A separate program for complicated issues, including transfer from a broken PC
Separate Easy Transfer for simple file transfer for Windows 10 or 11
Recommended by many large enterprises
Cons
Paid transfer assistance
Only Windows support
Undo is not possible
PCmover Features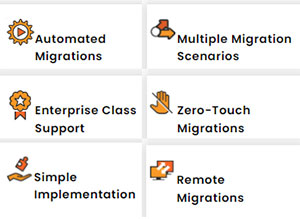 PCmover is another software for automatic moving applications. Programs, settings, files, and favorites from an old PC to a new one. All serial numbers and activation codes will be automatically moved to a new one; information is not overwritten. Only Antivirus and Anti-spyware will not be moved to a new PC. Before transfer, please ensure your new Windows on the new PC is fully updated. To ensure transfer, you need a connection to a network or an optional Laplink transfer cable (which should be purchased separately). PCmover is the only software recommended by Microsoft Corporation for information transfer.
A special Laplink transfer cable is designed to connect quickly peer-to-peer two computers via USB ports if the network is not available. It is available for purchase in different options: with speeds up to 40 Gbps, with USB 3.0 and 5 Gbps speed, USB 2.0 and speed 480 Mbps. Also available with all electronics for safe transfer Laplink Ethernet cable and Hard Drive transfer cable.
PCmover proposes several program options for transfer depending on the required migration files and a number of licenses – Home, Professional, Express, Image & Drive Assistant, the Windows upgrade Assistant, and Windows store edition. The simplest version Windows Store Edition executes free transfer assistance for selected files; the full Business version has a discount on multiple licenses, proposes application and folder selection, can restore old PC images to new PC, and can rescue hard drive content from non-working PC. Unfortunately, one PCmover license can be used only for one transfer from one PC to another.
Pros
Folder selection
Transfer assistance for free
Application selection
Undo of transfer activities
Restore the old PC image to a new system
Transfer of favorites and settings
Rescue of hard disc content from the broken PC
Many program options per all needs
Transfer of data for Windows upgrade version on one computer
Recommended by Microsoft Corporation
Cons
Laplink cables are not included in the package
The new PC Windows version should be higher than the old PC version
Supports only Windows
Zinstall vs PCmover transfer comparison
The transfer process has never been so easy! The migration process is equally simple with both programs and consists of the following steps:

Installation of Zinstall (WinWin version or Migration Kit Pro) or PCmover.
Determination of old PC and new PC.
Determination of information to transfer.
Start of transfer with one button.
So, there is no winner in a comparison of Zinstall vs PCmover in this regard. For more detailed information and differences, please see a detailed explanation of the transfer preparation process.
How to transfer with Zinstall WinWin


The first step is downloading and installing Zinstall on both computers – Zinstall WinWin. After purchasing the license, you can enter your email address on the official website and receive the link to download the program on both computers. Next, you need to perform product activation. Before installation of Zinstall, be sure that the firewall on both computers is uninstalled or allows the installation of Zinstall. Secondly, with Zinstall, you need to name the computers – the old (from which you transfer) and the new one (to which you transfer). After that, you can start the migration process – press go in the application- that will not affect your old computer. The process will take a couple of minutes to several hours depending on the number of transferred information; the files just appear on the new computer.
WinWin will transfer not only settings and programs but all content inside – Outlook with emails, iTunes with music, Office with documents. So privacy is always kept, and Zinstall will execute no emails or copying of your information to external Parties.
How to transfer with Migration Kit Pro
Migration Kit Pro is for complex and unusual situations – an old computer does not work, but you still have access to its hard drive; you can't connect two computers via networks, then any type of drive can be helpful (USB/HDD or SSD); you are upgrading the OS on your PC, or you want to migrate to virtual PCs or clouds. All files and programs will be transferred, and your new device will be like the old one. No technical specialists are required. The process is intuitive and as simple as WinWin Zinstall.
How to transfer with PCmover


Before starting the transfer, PCmover proposes to go through a checklist available in the manual. All hardware and software requirements should be fulfilled; otherwise, the transfer is impossible. The target Windows Internet Explorer versions should be newer than the source PC. The applications already installed or in the trial version on new PCs can't be transferred from the old ones. All applications and programs on both computers should be turned off. The time for transfer depends on the size of hard drives and the size of programs.
The transfer process, as well as with Zinstall, starts with installing PCmover on both computers, be sure that you are installing the latest version. PCmover also should be downloaded from the website and activated with its serial number. After that, you need to choose your transfer case – old PC to new PC transfer, file-based transfer, image & drive assistant, or transferring between user profiles (PCmover Profile Migrator). Then you need to run the PCMover on both computers and connect two computers with Wi-Fi, cable network, Ethernet cable, or Laplink USB cable. The software automatically will find and name two computers. Then, depending on your license, you need to choose what to transfer and start the process.
Differences between Zinstall and PCmover
Zinstall and PCmover are developed to transfer all types of data from the old PC to the new PC. It is also possible to transfer data from broken PCs if there is still access to their hard drive. There are no significant differences from a technical point of view for the transfer process for both programs, but there are differences between programs on functionality level:
PCmover allows connections via a special Laplink cable when there is no Wi-Fi or cable network connection. Zinstall has an alternative connection option via SSD/ HDD/ USB drives. No winner in this regard.
PCmover has more versions for home and business for information transfer. Zinstall has mainly two programs, WinWin (standard transfer) and Migration Kit Pro (advanced transfer). For transfer, only files (not programs) Zinstall has the Easy Transfer program. So, PCmover is a favorite at this point.
Zinstall supports Vista, XP Windows version, PCmover does not, but both already support Windows 11. Zinstall is a preferable choice as more Windows are supported.
PCmover has limitations of software versions; a new PC should have a newer version of Windows Zinstall has no such limitations, so it is a winner.
On PCmover, you can undo your transfer data; Zinstall does not have this. Here PCmover is a better solution.
Zinstall vs PCmover Price Comparison
Zinstall and PCmover both have several pricing options based on the complexity of the transfer task. They propose different pricing for personal and business use.
Zinstall proposes for its client volume discounts for personal use: 2-4 licenses purchased simultaneously – 20% discount on each, 5-100 – 30% discount on each. The price for a business is defined by the number of licenses and type of transfer – workstation or server.
PCmover has more choices of processes for different purposes and also discounts on a number of licenses purchased at the same time. For example, 1 professional license – 47.95$, 2 licenses – 84.95$, 5 licenses – 230$, 10 licenses – 420$, 25 licenses – 900$. Business/enterprise proposals are provided individually.
Personal
Zinstall
PCmover
Standard transfer
WinWin – 129$
Express – 23.95$
Home – 31.95$
Advanced transfer
Migration Kit Pro – 189$
Professional – 47.95$
Windows Upgrade Assistant – 23.95$
Image & Drive Assistant – 31.95$
Business (price per one license/number of licenses)
Workstation
35 $(1000+) – 95 $(10+)
Per request only
Server
395$ (1000+) - 632$ (2+)
Per request only
verdict

The winner in this comparison is, for sure, PCmover. PCmover offers users more software versions per different needs, and the price is significantly less. Also, PCmover has a 30-day money-back guarantee if you are unsatisfied with the product. But if you do not know all the details of your transfer from the old PC to the new PC, want everything to be included, and the price is not essential, then Advanced transfer with Zinstall Migration Kit Pro is a perfect solution. All programs, applications, profiles, passwords, etc., will be moved with a 100% guarantee.
Other products of Zinstall and Laplink
Even though the main product of Zinstall and Laplink are programs for transferring information from an old PC to a new PC, they can propose other services to the clients. So, the winner is again PCmover, which has a more extensive choice of programs and provides discounts for purchasing PCmover with any of these programs.
Laplink has other programs as well that can be added into a special package with PCmover at a better price:
Free Reconfigurator to change the location of Windows folders;
Diskimage for 39.95$ to restore the image of your PC;
SafeErase for 29.95$ to permanently delete data from your computer and to secure your privacy without possibility to recover information;
Laplink Gold for 89.95$ for remote control of transfer of any PC or server; Laplink Sync for 39.95$ for synchronization PCs, tablets, smartphones without conflicts and missing data.
Frequently Asked Questions
Can Zinstall transfer system drive?
No, it can't. Zinstall does not transfer system drives; they should be installed separately, including printers and
antivirus
.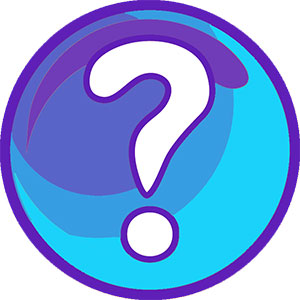 Can I use a standard USB cable for two PC connections instead of a Laplink cable?
No, you can't. Laplink is a null-printer cable for direct cable connection via the parallel port. The cable has special electronics in the middle for PC communication. This cable ensures fast data transfer. It should be purchased separately as not included in the package. Otherwise, a Wi-Fi connection or cable network connection can be used for data transfer.
Can I use twice one license of Zinstall and PCmover?
The license for PCmover should be used only once for one data transfer from an old PC to a new PC and can be installed only on these PCs. Even if you reinstall the program on the same computer you should use another license. For several transfers, both programs propose discounts up to 30% on several licenses. The license for Zinstall allows you to use it on the licensed computers as many times as you want, that is why it is so significantly more expensive than PCmover.
What program is better, Zinstall vs PCmover, for rescue files from a broken PC?
Both programs are good when the hard drive is still available on the broken PC. For Zinstall, you need to download Migration Kit Pro, for PCmover – Professional, Business, or Image & Drive Assistant versions.
Conclusion
In the comparison of Zinstall vs PCmover, PCmover looks preferable. The technical characteristics and possibilities of the two programs are almost equal, but PCmover is considerably cheaper. Also, you can add additional programs to the package and receive a discount. But, PCmover has limitations on Windows and Internet Explorer versions, and you can use it only for one transfer from one PC to another. While Zinstall for licensed PCs has an unlimited number of transfers.
Many companies recommend both programs as they promise a 100% transfer guarantee. So, Zinstall and PCmover perform perfect files, settings, and programs transfer and can help you to extract the content from the hard drive of the broken PC. The user's choice should be based mainly on the price and the number of transfer operations going to be performed inside one license.